The magic eraser white wonder sponge, a new name of white magic sponge, is a high technology cleaning product. Clean with only water. The white magic eraser sponge is a soft foam full of magic. These magic eraser white wonder sponges are able to clean some stains that usual cleaning products can't achieve. In addition to white, Topeco Clean also supplies pink and gray sponges.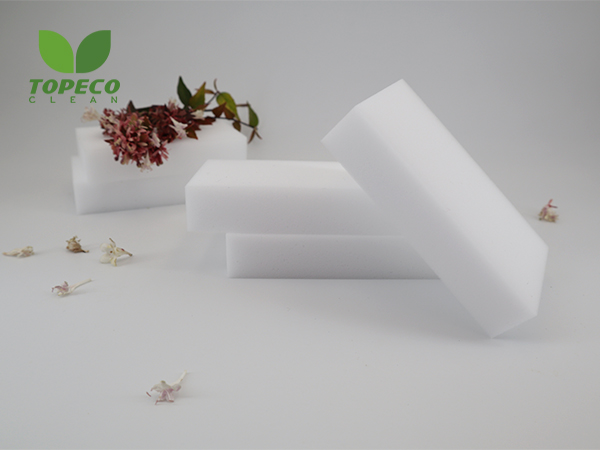 White Magic Cleaning Sponge For Sale
The for-sale magic sponge of Topeco Clean reaches more than 100 categories. Rough categories include the white magic nano sponge with various designs, high-density magic sponge with different densities, compound magic sponge with multiple materials, handy magic eraser sponge mop, magic sponge brush for cups, and amusing special-shape products. To learn more details, you can leave your messages. We will reply to you the first time.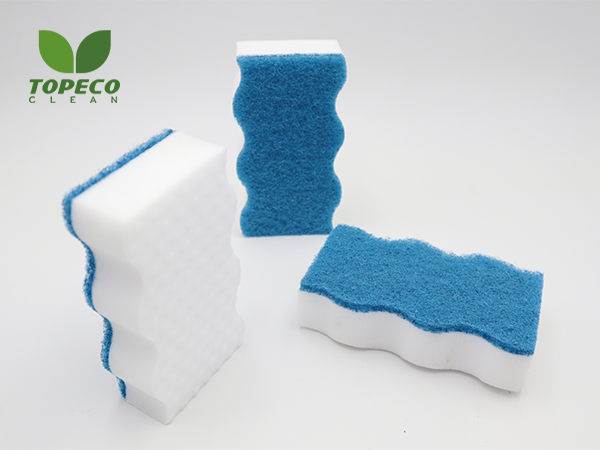 Magic Eraser White Wonder Sponge Design
Does ordinary white rectangular magic block sponge attract still you? Topeco Clean already launched many new styles. For the friends who don't know it yet, let me introduce you to two styles briefly. The first is the design of the curved edge. And the curvature is chosen by you. The second design of surface embossment, including round, triangle, heart-shape, is up to you too. Don't get the idea that these new styles only beautify the monotonous white color. Curved edges are more adaptive to the behavioral habit of holding. The design of surface bulging increases friction to attain a speed-cleaning.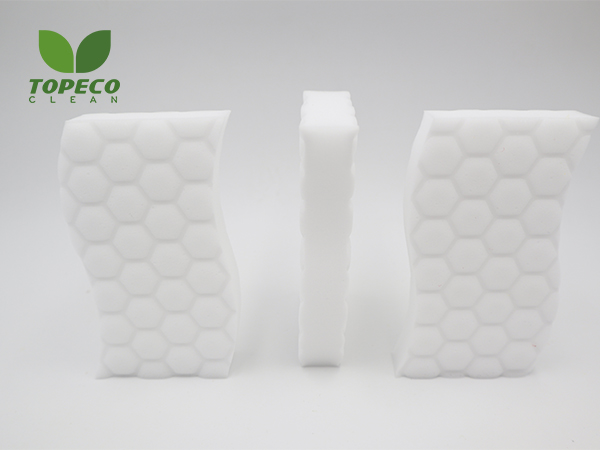 Magic Eraser White Magic Sponge Thin Sheets
There is a new product, called white magic sponge sheets. It aims at wiping down stains in the corner and disgusting grime, like the greasy rotary knob, spilled sauce, baby's placemat, pet's cage, and so on. Thin sheets are very flexible arbitrarily to reach small areas, like the corner edges of the oven. Besides, it is disposable. After use, you can throw it trash can directly. Additionally, non-woven fabrics can be combined with sheets to enhance strength.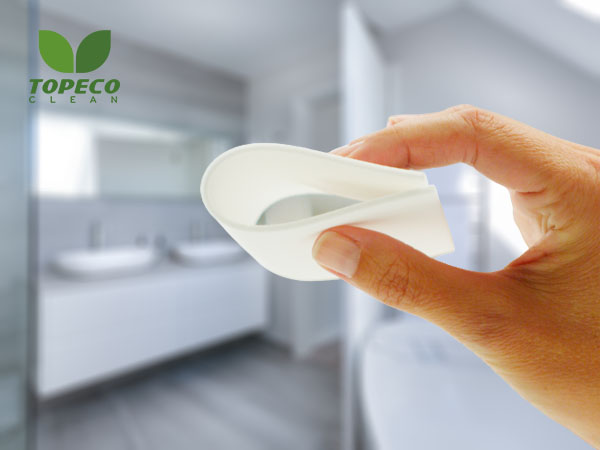 The Advantage of White Magic Eraser Sponge
In addition to its powerful cleaning ability, there are two advantages. Save time and save money. Why does it can do that? Additionally, from the above guide, a set of cleaning work by magic eraser white wonder sponge doesn't need the participation of detergent, which will reduce your cost. The cleaning method is quick and easy. Magic eraser white wonder sponge is suitable for the modern busy person, like parents, office workers, and pet owners, and so on.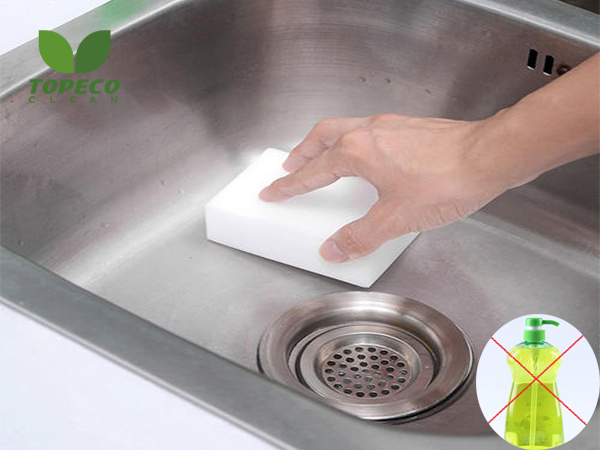 10 Ways To Use Magic Eraser White Wonder Sponge
Polish tarnished stainless steel, like a knife.
Revel sparkling car rims.
Wipe down glass cups.
Remove scuffs and dirt from baseboards.
Remove sticker residue, like trademarks on a tray.
Eliminate deodorant stains.
Make sinks get to shine.
Grab stubborn stains on the joint, like adhesion agent among tiles.
Remove dust and scuffs on leather, like shoes and handbag.
Remove stains from plastic storage containers, like jam-jar.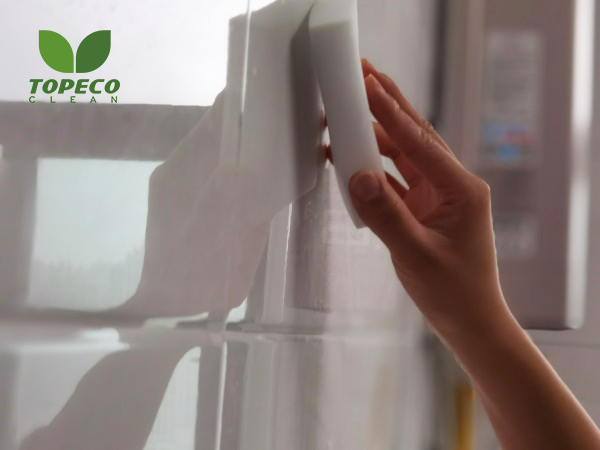 Magic Eraser White Wonder Sponge For A Green Pool
The magic eraser white can get very fantastic results about cleaning tiles exactly. Gently wipe stains only by water, then the sparkling pool will come back soon. Also, you don't have to rinse detergent on walls over and over again as usual. Besides, It was a new finding that a magic sponge could deeply filter the scum by placing it into a skimmer basket. One white magic eraser sponge has multiple functions!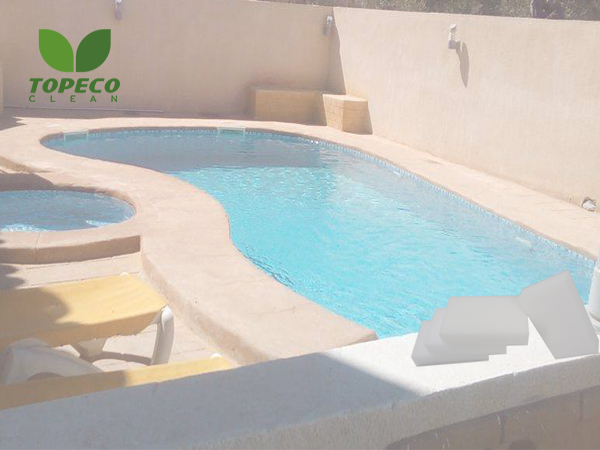 What Gives the Magic Eraser White Wonder Sponge Superpowers?
The white magic cleaning sponge looks like a bubble, so what gives it so much energy for cleaning? Let unravel the mystery together. If you had observed it, the delicate texture you will find seems like countless little air bubbles. In fact, there are overwhelming amounts of the small opening and 3D hexagonal fibers inside. When putting the white magic eraser sponge on cleaning surfaces, then the stains will fall into the traps, you can pick up the prey.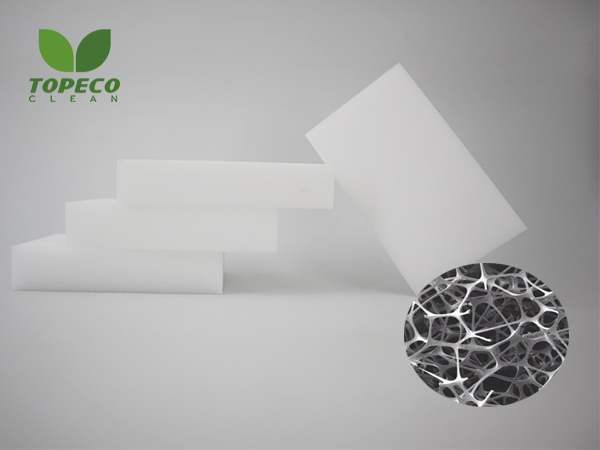 White Magic Eraser Sponge Price
The way of being known of Topeco Clean is through professional selling of magic eraser white wonder sponge. Possessing many distinct advantages, mature technology, easily reachable raw material, lower-cost labor, factory outlet, Topeco Clean is able to provide low prices for customers all over the world. For example, an extra-large magic sponge only charges 0.053USD for one piece. Large wholesale also receive an additional attractive discount!
Magic Eraser White Wonder Sponge Size
Don't have to ask what kind of size Topeco Clean can provide. As a competitive and energetic enterprise, we insist on keep moving. In a word, what you could do is telling us the size you need. Then we deliver you a perfect result. The standard size is 10x6x2cm, large sizes of 10x7x3cm, 11x7x4cm, 11x7x4cm, and 12x7x2.5cm are all the preference by the world market. Besides, oversized white magic eraser, like 250x100x28cm, Topeco Clean can make them for you.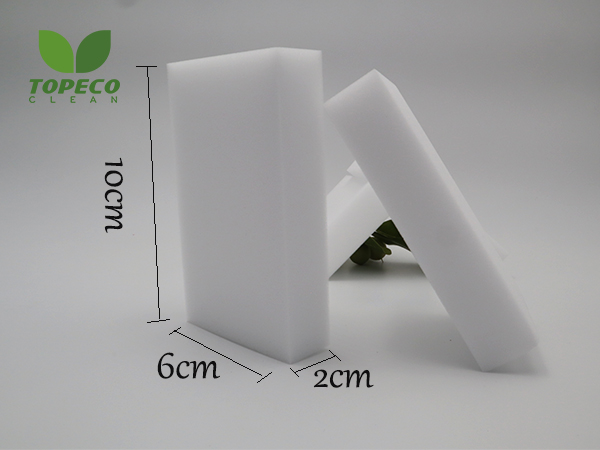 Free Magic Eraser White Wonder Sponge
Are there some kinds of styles you interest in? For customers making the first buy, Topeco Clean is pleased to provide free samples to you. Also, the actual products do assort with you received. After you confirm, then we can open up the first pleasant business. There is still something to hesitate about magic eraser white wonder sponge, feel free to tell us. Topeco Clean can handle all the questions.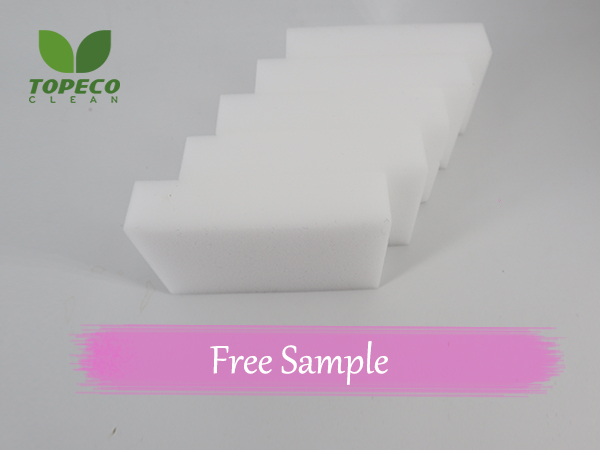 Magic Eraser White Wonder Sponge Guide
Let me introduce you to a guide to the use at first.
The first step is preparing one fit magic sponge and get it wet.
Next, wipe the stains directly.
Finally, on the white wonder sponge, you can see stains removal clearly.
Rinse stains inside of white wonder sponge with the following water. Very simple, right?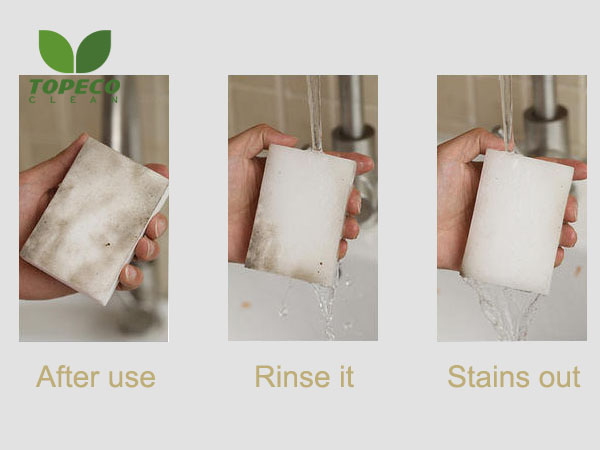 Is Magic Eraser White Wonder Sponge Toxic?
What I can tell you is the white magic eraser magic sponge is non-toxic. Honestly, the ingredient is melamine foam. Topeco Clean magic sponges have strict product quality control. We have many certificates to ensure their security, like SGS, MSDS, and CRS.
5 Things Not recommended For Using Magic Eraser White Wonder Sponge
From the generation of powerful cleaning, the principle of use is like gentle sandpaper. It may scratch some coating of surfaces. Below is the list that you should better not use the cleaning sponge with a superpower.
High gloss surfaces.
Electronics screens.
Polish car Body.
Stone countertop with a protective seal.
Unpainted walls.
But the list not means that you absolutely can't use it. There is just potential damage. Whatever surfaces, you can do a test in advance in an inconspicuous area.