Magic eraser on glass emerging on major social media, which amazing cleaning power make its usage known by more people. Therefore, the magic eraser is viewed as an all-purpose cleaning item that works so well in our life.
Is It Safe To Use Magic Eraser On Glass?
To understand whether it is safe, the inner raw material is the key. Magic sponges do not release toxicity, the main reason why people have been having doubts about this is the impact of the melamine-tainted milk powder incident. Raw melamine foam is not toxic, has good physical stability, and is insoluble in water. But non-toxic does not mean you can eat. Internal tiny and porous structures absorb juice and stains on the surfaces. What's more, magic eraser sponge made of melamine foam. Topeco Clean, our company enters the household cleaning products market long, and the quality of the products can be fully guaranteed by us.
Formaldehyde is soluble in water, and combining it with water will cause the small amount of formaldehyde inherent in it to evaporate. And the formaldehyde that evaporates into the air can't wait to be enriched much before it disappears. In addition, its safety indicators are confirmed by the world's safety certification bodies. Environmental protection and saving. So it is good that you pick the better quality products when you buy. A small piece of sponge does not constitute a hazardous factor for the environment, and there is no harm to people. You can use it with confidence.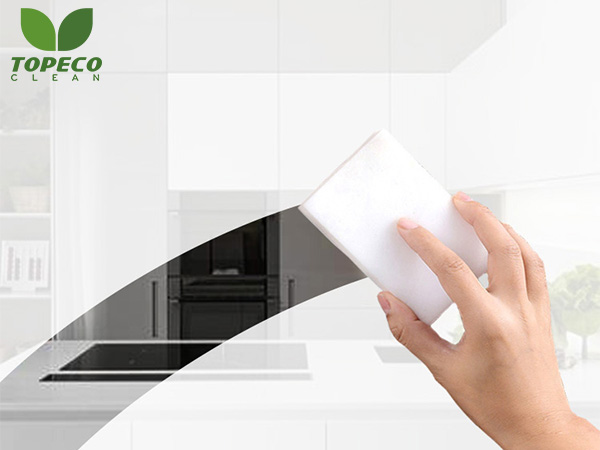 How To Choose a Better Magic Eraser On Glass?
As the cleaning magic eraser market continues to expand, many businesses sell sponges on the market. But the quality of the products is uneven.
High-density magic erasers will have a higher number of intrinsic nano capillaries, making the sponge less prone to deformation when used. Stronger cleaning power than low-density sponges, resistant to wear and tear when used, more durable, and almost no scum.
High-density magic eraser flexibility and elasticity are very good. Hand pinch and squeeze water are not easy to break. You can squeeze and pinch at will. But the general magic eraser can not pinch, a little force will break, and you can also hear the tiny sound of the sponge cracking.
Premium magic sponge block is almost odorless, the general one will smell a faint very unpleasant smell.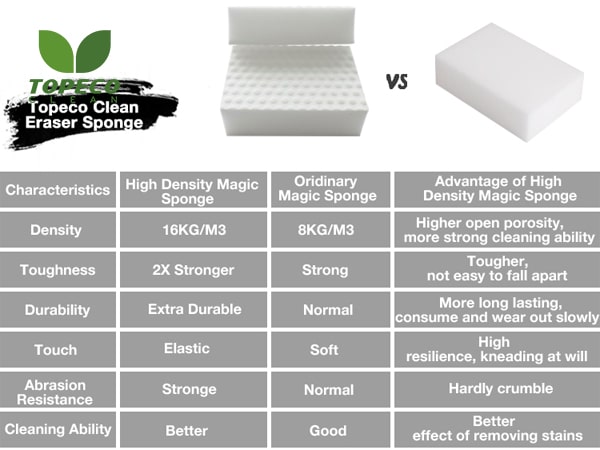 Magic Eraser On Glass For Car
It is very important to keep the windshield of your car clean. This is because high visibility can prevent unnecessary accidents. The reason for recommending the Magic Eraser on car glass is simple. It is easy to operate and does not require extra cleaning agents. It can remove any type of stain from your car's glass, such as stickers, dirt, dead bugs, and bird droppings. At the same time, they are very cheap, easy to use, and completely safe. All this makes it a great product for cleaning auto glass.
Get a magic sponge cloth and wipe down hard dirt off the auto before using the magic eraser on the glass. Rub the glass in a circular motion. Once you have removed all the dirt, you are ready to clean with the eraser. This tip prevents magic erasers from consuming soon.
A dampened magic eraser works best with a dry one, not scratching the surface. Soak it with glass cleaner is also a good way in that double cleaning material can show you magical mystery faster. Then, start scrubbing with the magic cleaning eraser sponge the windshield thoroughly. Spraying some water on the window when the sponge is almost stained with dirt is necessary. It will easily remove any stains from your car glass, especially greasy stains that are hard to remove with soapy water or regular glass cleaners. Clean the windshield with a circular motion. After wiping, the dry magic eraser will be a shining cleaning tool to absorb residual water.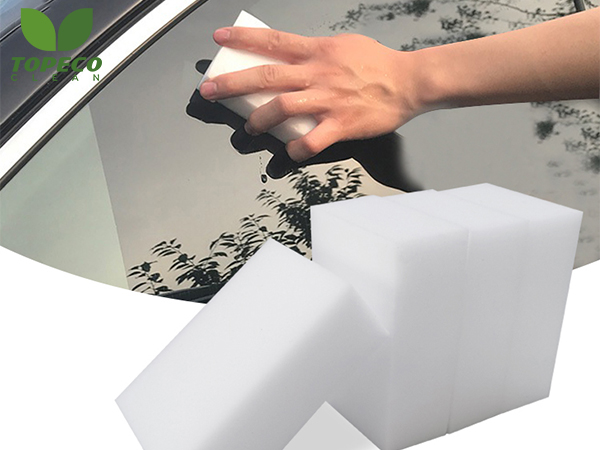 Magic Eraser On Glass-Shower Glass
When it comes to using the magic eraser on glass, the effects on the bathroom clear most. The Magic Eraser is a versatile cleaning tool that helps homeowners solve difficult cleaning situations. Glass sliding doors in the bathroom can be a challenge to clean because of the large area and many dead spots. But when the unsightly soap scum starts to build up, you can use an eraser to get the stains out.
First, wet the glass door completely and let it soak for a few minutes. Then wet the sponge with water. A magic sponge wipe is the easiest way to clean off the smooth surface. So, in this step, there is no need to use any cleaner at all. The sponge activated with water will absorb almost all stains. Then wipe over the door from top to bottom until the surface is clean. Wipe a few more times in the hard-to-clean areas. After wiping, use a lint-free paper towel or squeegee to wipe off any excess moisture.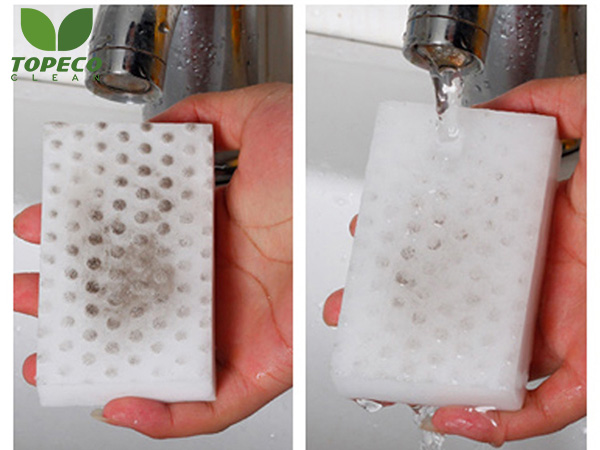 Magic Erasers On Glass Window
Cleaning messes such as windows get dirty often can be a chore to clean. Encountering such a cleaning job may trouble you a lot. Will the magic eraser on the glass work well? Is it scratching the surface? These questions are probably why you have been hesitating to try this method. The correctly way to clean does not leave scratches or swirls that can dull your windows or etch them.
Before using the sponge only, you must first wipe the window with a microfiber cloth or any soft cloth. This is to remove sand, particles, dust, and any dirt that may cause friction between the magic eraser and the window. This will reduce the wear and tear of the magic sponge eraser.
Then, wet the magic eraser. Avoid drying with the Magic Eraser. Magic melamine sponge do not need to be used with any cleaning agents. However, if you wish, you can use the Magic Eraser with a cleaner of your choice.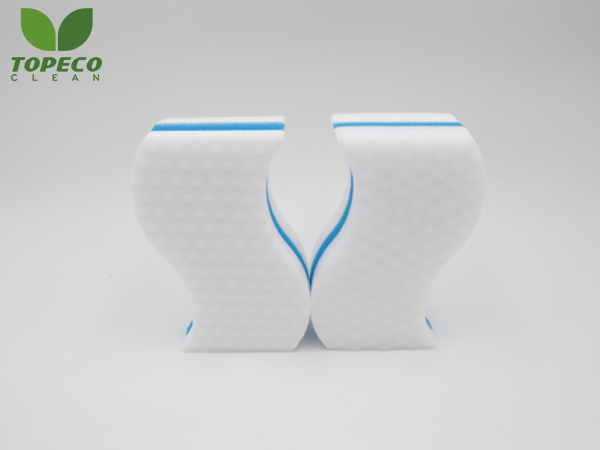 Magic Erasers On Glass – Oven Door
Step 1: Loose grime or crumbs on the door of your oven with a dampened cloth or paper. Then activate the magic eraser with just water. Internal water-activated micro-scrubbers can dig deep through hard oil stains.
Step 2: Before using, squeeze out any excess water to make sure it can work better. Squeeze it three or four times. Try not to screw hard by hand.
Step 3: steady and slowly swipe to wipe up the oven door with your magic eraser. Wipe one more time when it is hard to clean up. Work done will make your oven magically clean. Amazing effects show you that grease is gone just need a few wipes. Thanks to Topeco Clean magic cleaning product works through your oven's glass door.