White Magic Sponge Made From Top High-Material- Melamine Foam
White Magic Sponge has become a popular clean tool for cleaning a wide variety of messes with just a nano sponge of water. There are many types in the market that you can choose from. Since its launch more than a decade ago, this eraser has attracted a group of consumers who are convinced of its magic power. So a large number of people do not know the secret behind white magic sponges. Let's together dig into the mystery behind it.

The secret white magic sponge isn't as magical as you might have thought. There is a question, how to define a white magic sponge? It is a kind of clean tool, using a wide range. The mystery of the white magic sponge is not lie in the surface but in the materials. That is the melamine foam. And what is melamine foam? Melamine foam is a new type of sound-absorbing, heat-insulating, and heat-insulating material developed successfully in the 1990s internationally. White magic sponges made from this kind of material enhance nano sponges' using function.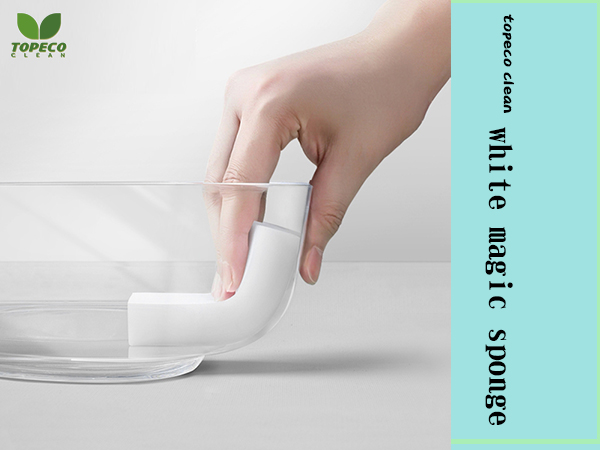 It is flame retardant, heat resistant, and sound absorbent making it a popular and preferred material for insulation and soundproofing. Due to its special decontamination mechanism, it has a magical cleaning effect on many stubborn stains that cannot be wiped off by traditional cleaning sponges. Its cleaning power especially on uneven surfaces is the ideal replacement for traditional cleaning methods.

The Applications of White Magic Sponges.
Eraser sponges remove resilient dirt, marks, and stains from almost any hard surface, and can be used anywhere in your home, office, car, garage, and more. In addition to melamine foam erasers. It is the advantages of the white magic sponge that appeal to a lot of loyal customers. Whether it's grease in the kitchen, crayon marks on the walls, or built-up dirt in the bathtub, these stains are powerless against the cleaning power of the magic cleaning eraser.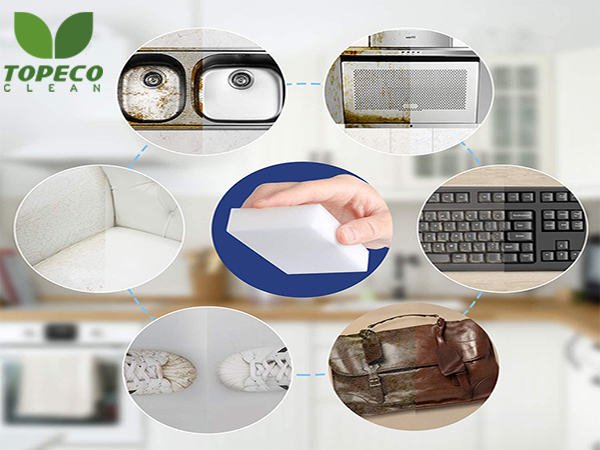 Magic Cleaning sponge removes wall surface graffiti, brush marks, and water stains, which does not hurt the wall surface, but also can be applied frequently, with strong stain removal ability. For cars, it can easily and effectively get rid of stubborn stains on the seats, armrests, carpets, roof, and doors, using only 30-40% of the water consumption of traditional cleaning methods. Without any chemical detergent, clean and environmentally friendly. Gently wipe the surface of the car interior to be cleaned to remove stains.

In terms of cleaning shoes, a white magic sponge uses a new type of melamine foam as raw material, the material is soft after a special processing process. Just dip in water and gently wipe, no damage to the shoe surface, no detergent water-free washing does not hurt the shoe. It is easy to clean the surface of stubborn stains. After the use of the nano sponge, just directly flush it under the faucet. Nano magic eraser can be cleaned and used repeatedly. Easy to use, can be cut according to the size needed, and convenient not to waste.
Fashionable Colors Design of White Magic Sponge
Are you always think this kind of sponge can just be designed in white one color? Actually, there are many colors are available. Gray, white, pink in our shop with beautiful package.Default color in white like melamine plastic, non-toxic, which is a polymerized version that is used in kitchen countertops and utensils. What's more, the best part about the melamine foam sponges is they cost so much less and can design with different textures on them. Topeco Clean supplies special compressed patterns in the white magic sponge, with raised dot texture and honeycomb texture. It is can be sure that we can produce any textures you need.

Is it designed enough with those colors? Not! Signal nano white magic sponge combines with composite material to create a different kind of spark. It can combine with PU, scouring pads, and non-woven fabrics. Depending on the many kinds of colors of composite material, composited white magic sponge changes into many different beautiful colors. Special customized colors will be provided by Topeco Clean if you want and need them.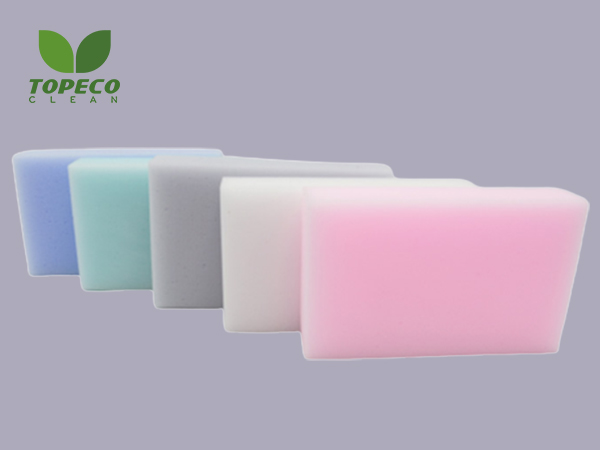 Special Shapes Designed of White Magic Sponges
White magic sponges not only can combine with composite materials but also can be made into different special types. The rectangle type is a classical one in the market. Other special like the circle, octagonal, hexagonal, small waist, flower, S shape, and wave all lie in a high-density nano sponge. Apart from being designed with double-sides, the mezzanine design is also accepted by people. Composite material adheres to some logos or delicate pictures that you want. There are some sample pictures as flowing.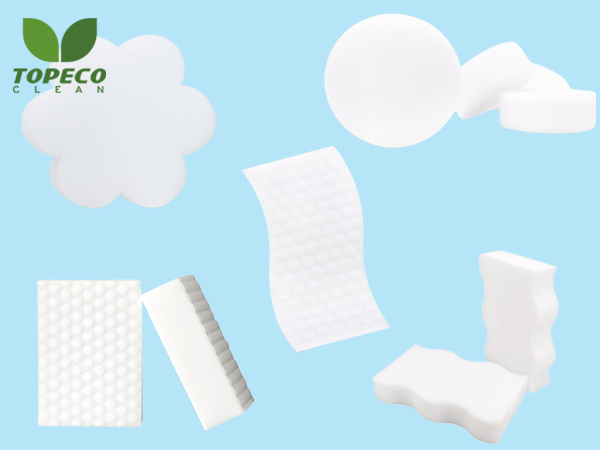 Higher density means the product is denser, and higher density implies higher prices. All the products that topeco clean offers can be customized according to people's needs. I think the magic melamine sponge will be an excellent cleaning partner to accompany you every day.
How to Use White Magic Sponge?
Magic Erasers are most commonly used on surfaces such as countertops, floors, and fixtures. Simply dampen your eraser and squeeze out the excess water before gently rubbing the sponge over the dirty surface. If you're focusing on specific areas of the home, try the white magic sponge to best suit your cleaning tasks. They make towel-like Magic Eraser sheets now, too. People can figure out the mysteries behind the nano sponge when applying the below using steps and tips

1 . Wet the magic eraser when you're ready to use it. Magic erasers can be used dry, but adding a little water to the sponge will help it absorb dirt more easily, much like wetting a towel before wiping down counters. After you wet the eraser, squeeze out any excess water, just like you would with a regular sponge.
2 . Wipe down the surface you want to clean. For most dirt and grime, you'll see a noticeable difference just by wiping the sponge across the surface. However, you might have to scrub stubborn stains like rust or mildew.
3. Flush out absorbed stains on the white magic sponge in the water under the faucet. Just flush, no need to wring excess water, the stains will quickly and disappear.
4. Wipe up surface stains on the objects with a dried towel. Then a new item you get.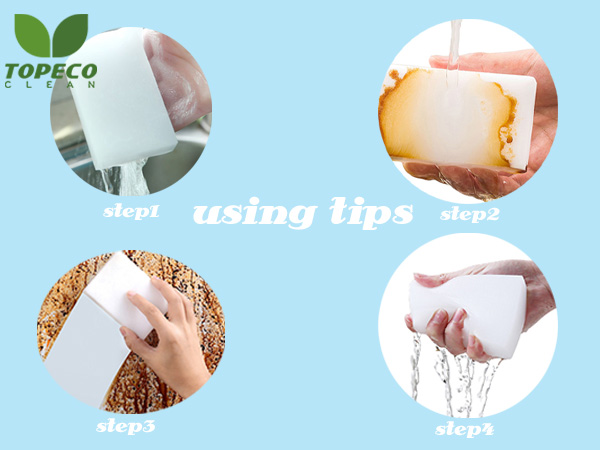 Is the White Magic Sponge Safe to Use?
The white magic sponge is not toxic, there are no carcinogenic substances that say. Many people think that the nano sponge is toxic because they think it may exceed the formaldehyde standard, but according to a series of scientific experiments, the nano sponge does not exceed the formaldehyde standard. That is no need to worry.

The ingredients used in making the melamine sponge have been used in several household products for several years. So you can use any of the products with full confidence and without worrying about the safety of your family.
Clean windows. Are you always irritated by dusty windows? You can use a magic eraser to clean your windows inside and out. This is a great task to have the kiddos help out with.
Clean outside furniture. Magic sponges do a super job cleaning up patio furniture, especially items that are painted white. You can clean off dirt, food, and even grass, and pet stains.
Clean items in the kitchen. Excellent cleaning power displays its force during cleaning the dead corners.
A wide cleaning range of white magic sponges in life is available. If you have any questions, you can contact us anytime!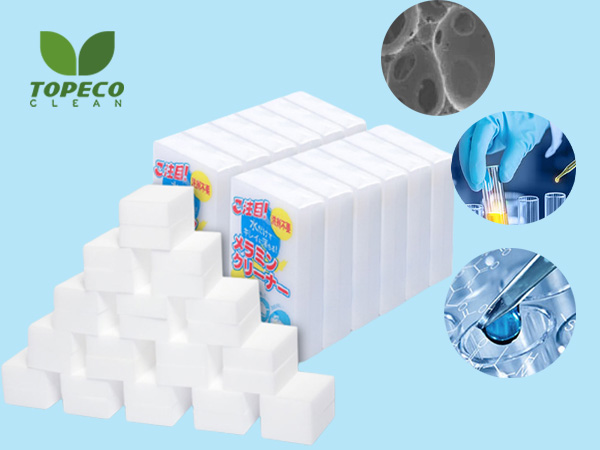 White Magic Sponge Using Areas to Avoid People Should Know
When it comes to the applications, several aspects you can find online. However, do you know some areas are avoided? Can you use magic eraser on any surface? Not. There are some surfaces that this cleaning product is too abrasive. You can test before committing to the cleaning project if you are at all unsure that a magic sponge can use on any surface. Overall, it's fabulous at cleaning so many different types of messes around your home, especially in your kitchen and bathroom. Try not to use it on high-gloss surfaces, as the abrasiveness could permanently dull the luster of the finish. While there are plenty of Magic Eraser uses, there are also times you should find another cleaning method. There are many kinds of objects that should arise your attention.
Shiny painted, enameled, sealed, or varnished surfaces. Magic Eraser can strip away the finish.
Your car. You can damage the paint job.
Natural stone surfaces, including granite and marble. You can damage the sealant and make your countertop appear lifeless and dull.
Non-stick pots and pans. Magic Eraser can scratch the surface, and then that coating can get in your food.
Stainless steel. Like natural stone, Magic Eraser can make stainless steel look dull.
One-of-a-kind collectibles. If you have something that holds sentimental value, don't test out Magic Eraser on it. The risk isn't worth it.
Screens. The Magic Eraser would quickly scratch and ruin the screen.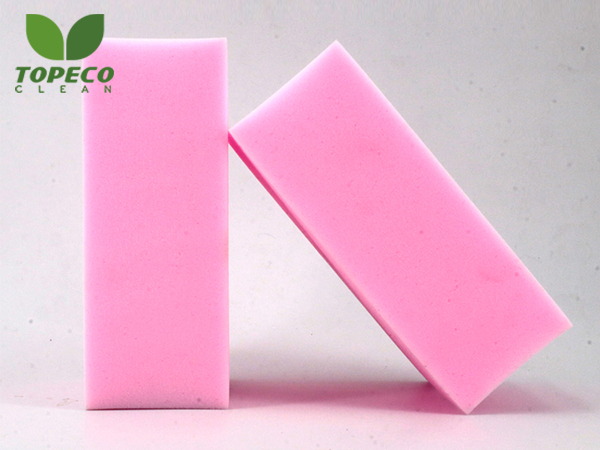 What are the Differences Between Nano Sponges with PU and Magic Sponge Melamine?
As to the differences between white nano sponge and nano sponge with PU, there are several aspects as blew:
From the production point of view, the surface of the nano sponge can reflect different patterns and can be cut freely. A Nano sponge with PU is generally used in combination with the cleaning scouring padTheree is not much difference between the two.
In terms of color, the nano sponge is usually white, gray, and pink. Nano sponge with PU is usually yellow, orange, pink, blue, green, etc.
In terms of texture, nano sponges and nano sponges with PU sponges have a soft touch and are malleable.
In terms of material, a nano sponge is made of melamine, and PU is made of polyurethane.
In the use of the method, the nano sponge only needs to be wet can be powerful stain removal, the adsorption of stains only need to rinse with water under the tap or soak in water, and without wringing, stains automatically dissolved. The PU sponge needs to be used with detergent.