The Purpose of Magic Sponge Cloth Design
The magic sponge cloth is a kind of innovative cleaning product adapting to the needs of society. There is an increasing focus on cleaning home for modern people. That is basic to build a warm and comfortable family. With the improvement of living quality, people are very willing to spend a little more cash on more eco-friendly and healthier cleaning products. The magic sponge cloths are just such a product.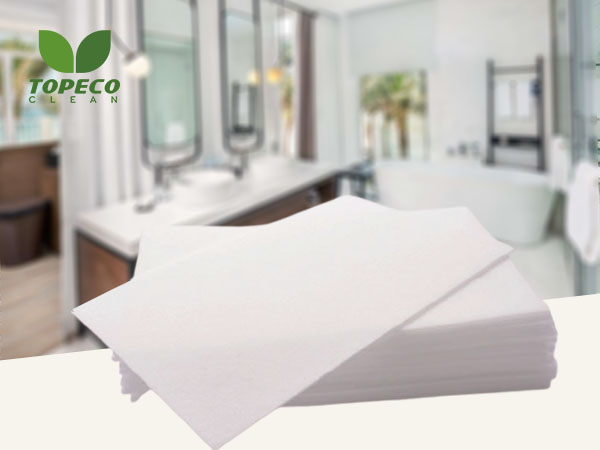 Chemical-Free Cleaning
The cleaning power of magic sponge cloths comes from itself 3D structures with super-fine fibers. Because it is thin, just a little water can arouse magic sponge cloths to fight with stains, no need to prepare detergent or soap in advance. Therefore, the magic sponge cloth is not only an eco-friendly product but also saves the water resource. It will get more and more customer recognition soon, I trusted.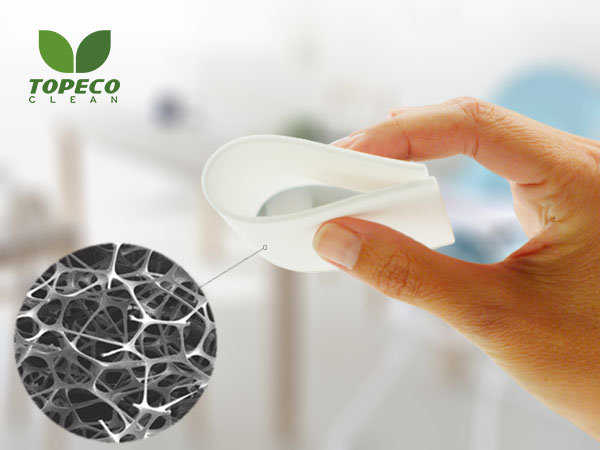 The Strong Self-cleaning Ability of Magic Sponge Cloth
The ordinary rags, their material are cotton cloth or wood fiber, claim that they can be washable more than one hundred times. As we all know, after you scrub sticky grime, like spilled grease and sauce, it is hard to become clean completely again by much detergent. According to the microbiological test center experiment shows, there are about 42000 bacteria on one square centimeter household rag. The magic sponge cloth has nanotubes structures, and the dirt inside can flow out directly with water, no need to hand-launder repeatedly.
The High Water Absorption of Magic Sponge Cloth
The material of magic sponge cloths is melamine foam, the internal three-dimensional structure with nanofibers, and extremely fine open-cells. Consequently, the magic sponge cloths acquire high water absorption. When you gently erase surfaces, the stains will come away and trap into opening holes firmly. The magic sponge cloths not only can lift stains away but also absorb water well, leaving no messes behind.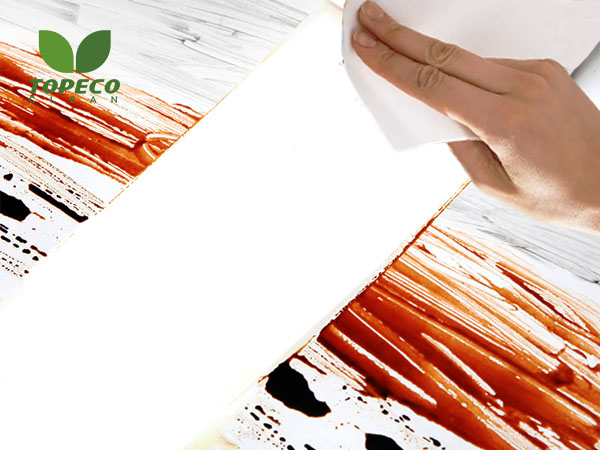 Magic Sponge Cloth Reviews About Appearance
The magic sponge cloth, 14x9cm, like Topeco Clean, only owns three colors, white, pink, and light gray. The white magic cleaning sponge is more beloved in the market. Besides, the magic sponge cloths are thin, and their depth can reach a minimum of 0.1cm. We also have another magic sponge sheets, 17x17x0.7cm, adopting white compressed magic sponge, 12kg/m3, as processed material, and then combine it non-woven. Topeco Clean supplies customized service, including density, size, color, and package.
The Non-woven With Magic Sponge Cloth
As the technology has matured, Topeco Clean designs to combine colorful non-woven with a magic sponge cloth. This combination has double sides, one non-woven, and another one magic sponge. The toughness is higher over alone magic sponge cloth, which also makes the magic sponges better utilize cleaning power. Because of the high toughness, users can wring it at will. By hot-pressing technique, there can be print various embossment on the white magic cleaning sponge, like the circle, triangle, rhombus, and others you want, to increase friction and aesthetic degree.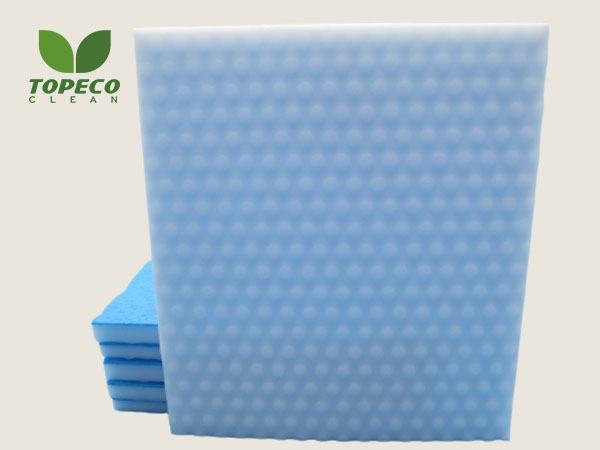 Pursuing A More Eco-friendly Cleaning Product
The natural environment is sole for whole people around the world. The factory of Tepeco Clean has the leading technology in producing eco-friendly magic sponge cloth. We also commit to optimize and upgrade products according to the mission all the time! Topeco Clean exports magic sponge cloths to the UK, USA, as well as Korea for a long time ago and also offer online shops on eBay and Amazon at the best price.
The Advantages Compared To Magic Sponge Cloth By Amala
The magic sponge cloths by Amala are not the melamine foam with physical cleaning capacity, working with chemical detergent still. The materials are cellulose sponge and cotton, performing good absorption of water. One Amala magic sponge cloth absorbs water of 8 times its own weight. However, the magic sponge cloths have countless open-cells to reach fantastic water absorption too. Besides, Topeco Clean magic eraser cloth makes full use of itself structure to carry out cleaning work without any detergent.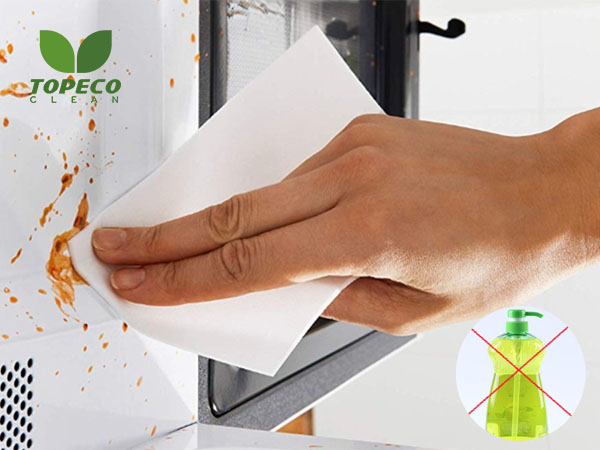 The Difference Between Magic Sponge Cloth And Magic Block Sponge
They have the same material-melamine foam with soft and flexible features. In general, the minimum thickness of the magic block sponge is 2cm, suitable for cleaning a large area. So you will know, magic sponge cloth is thinner and more flexible, which makes it can reach stains hidden in more small corners. Additionally, the magic block sponge can be reusable until it fades completely. The disposable magic sponge cloths waive the last step of scouring to save more time.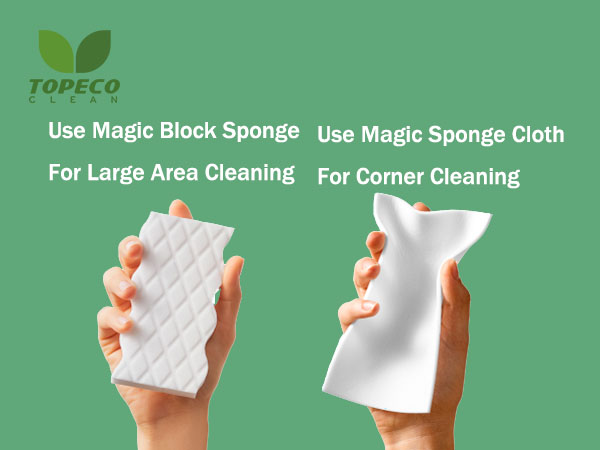 The More Hygienic Product
Another design meaning is single-use. After utmost use, you don't need to waste time to rinse it but throw it into the trash directly. So the magic sponge cloth is a much more hygienic product. Maybe you will think of its high price. Actually, many pieces pack together when producing. On average, one piece only occupies a low cost. Furthermore, one piece can complete many cleaning works beyond your imagination. Besides, for Topeco Clean magic sponge cloths, you can choose the way of how to pack.
The Scope of Application
Given its good flexibility and only 0.1-0.7cm thick, the magic sponge cloth aims at cleaning small zone, like seams between the wall and sink, oily knobs on a stovetop, keyboards, ring buttons on bags, and so on. Besides, it also is used on cleaning disgusting messes, like the yellowed sink, baby's saliva and food residue on the tray, and pet's poo on the cage. After cleaning these, you must also want to discard it too. At the same time, effective cleaning makes you finish them fast.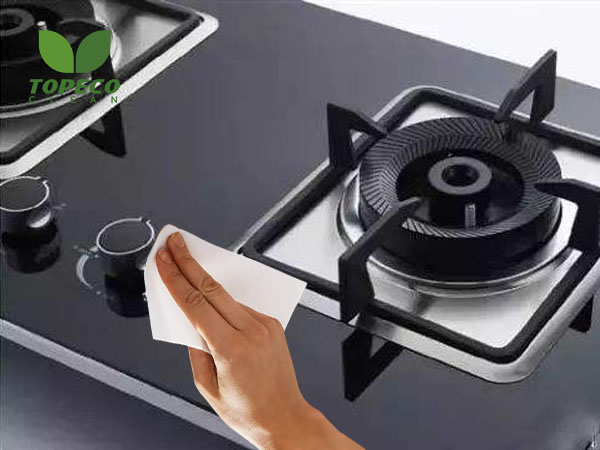 How To Buy Magic Sponge Cloth
In the market, there are so many products called magic sponge cloth or magic cloth. To correctly buy one with powerful cleaning, some tips are for your reference. The dirt in rags needs the cleaners to emulsify, and hard to be cleaned thoroughly every time. So they will go moldy after using a period of time. However, the magic sponge cloths can be cleaned easily, just rinsing under running water. In addition, magic sponge cloths have three colors normally, especially classics white. If you meet other colors, like yellow, purple, and green, they are not real magic sponge cloths.
How To Use
According to cleaning work, take out the appropriate pieces. If you only need to clean a small area, you can cut the cloth by scissors in half and throw this stained part after cleaning work done. You also can regard it as one rag to wipe down water messes or residual chemical disinfectants or detergents.