As a manufacturer with top brand strength, the clients of Topeco Clean come from many countries. Many clients already purchased our customized magic sponge repeatedly. They have strict requirements for product quality and service. And that is what we have right now. Today, we want to share a case about the magic sponge of one Australia client.
The Introduction For the Australia Client
The client is located in Brisbane, working on the distribution of magic sponge in Australia. Because magic sponges sell well, this part of the business becomes a priority career. What's more, they established their wide marketing channels in their country. The client chose magic sponge suppliers with great caution. Through a series of preliminary market research, manufacturers comparison, and product testing, they pick us in the end. This time, Topeco clean won the trust relying on high quality and entered into a long-term partnership on the magic sponge with the Australia client.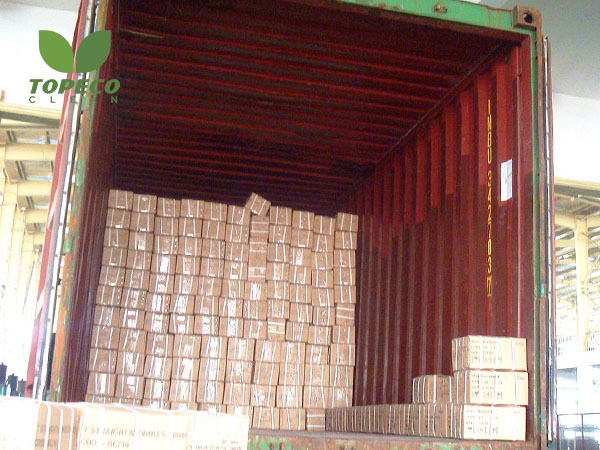 The Product Information of The Magic Sponge Australia Order
In the latest deal, in April 2020, the client purchased 180,000pieces of magic sponge to Australia by online communication. This time, they didn't visit other manufacturers and directly ordered double compressed white magic sponges with 10x6x2cm. Besides, one sales packing has 24pieces. This time, the Australia client asked for the design of wavy edges. We can do it without doubts. This lovely design seems to be preferred now.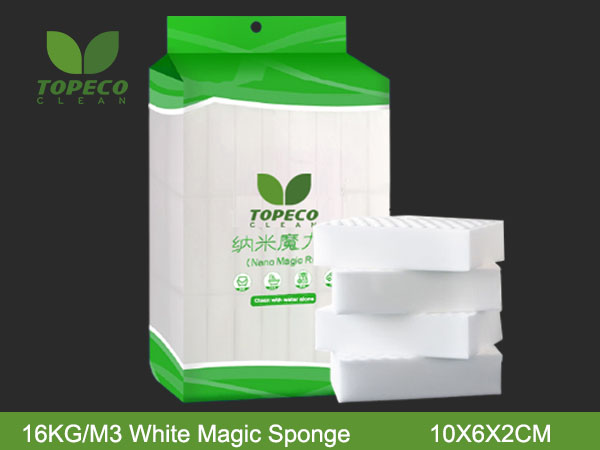 The Details of This Trade About Magic Sponge To Australia
It had been 6months passed since the client contacted us again for the second order. During this period, we made several attempts to chat with them for asking the condition of the cargo. But we didn't receive many responses and didn't know whether they are satisfied with our products. Once they contacted us to ask for the second order, we are more confident in our high-quality magic sponge. Then we posted free samples with wavy edges to them as soon as possible. Later we started another cooperation.
What Make the Australia Client Buy Magic Sponge From Topeco Clean?
Premium Quality
We have a full suite of production equipment and technology process to guarantee our high quality, safe and eco-friendly products, not the so-called Chinese knockoff. Besides, the magic sponge of Topeco Clean approved testing by the international inspection organization SGS. SGS Group is the leading inspection, certification, testing, and certification company in the world, recognized as a benchmark for quality and integrity.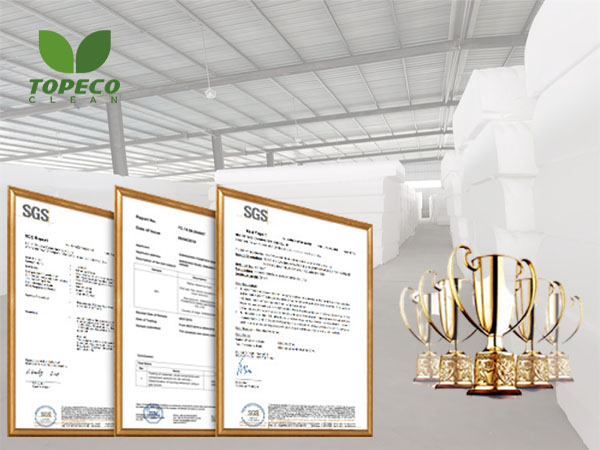 The Independent Factory To Ensure the Australia Magic Sponge Order
Possessing an independent factory means that we have own production technology production lines, not a factory of only machining sponge as others in the market. We can complete orders at the fastest speed. But we never only reply on fixed technology and machines but endlessly develop and improve based on the original.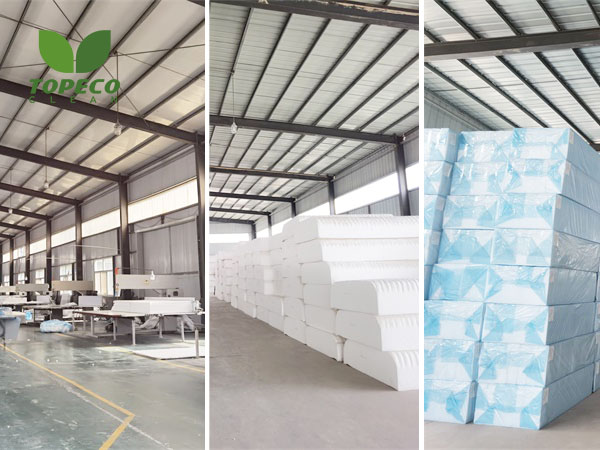 The Experienced Team
Our factory has key staff working for many years, and also nearly 20 highly skilled workers and engineers to ensure a steady high-level quality. We have always believed that quality is superior to everything. Besides, we have rich knowledge about the magic sponge, and we know how to produce products you need by operating precision equipment.
The Competitive Price-Key Step To Win the Magic Sponge Australia Order
Our products belong to factory direct sales, together with nearly raw materials and highly automated production lines. That makes Topeco Clean keep a competitive price. Contact us now to gain your affordable price.
Bespoke Service
Almost wholesale clients have their own personalized requests, including the shape, size, density, pack, and so on. So we also found approaches to make it come true. We persevere in linking with customers' demands all the time. The magic sponge Australia order also asked for their bespoke packaging.
The Popular White Magic Sponge In Australia
We also introduced our other colors to the client at that time. But he told us that the white magic eraser sponge more popular in their country. Actually, we also have many kinds of hot selling products, like the compound magic sponge with blue PU sponge, especially the one with a three-layer structure. The product is one blue PU in between two magic sponges, with higher toughness and a better cleaning job. Besides, the blue PU also prevents the cross of inside stains.