The Introduction of Our Customer from Singapore
Today, I want to share a case of magic sponge Singapore and analyze the quality customer, Thomas, coming from Singapore we received. We initially met on the E-Bay platform in October last year. During the conversation, I learned that this customer needed a batch of nano sponges. Then I popularize our product information and company profile to him with my professional knowledge. In the following months, I kept following up with Thomas, providing him with bilingual quotes and various packaging pictures to meet his needs as much as possible. By the end, I was able to make 6 batches of nano sponge orders. We also got feedback and praise from the customer. Let's expand on the details of the order.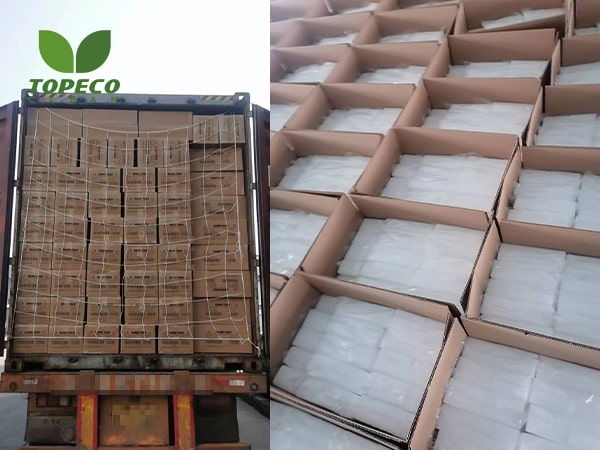 Information about Products that Clients Ordered
He is an outstanding manufacturer from Singapore. He sells superior products, so it is very strict in selecting the top Nano Sponge with high standards for the quality of the products and shipping. Before contacting us, he also searched on many platforms. Unfortunately, the companies he viewed online either quality does not reach the standards or the packages were below his expectation. When we do the chat, I understood his needs, providing some detailed information about our products like price, colors, size, special designs, and customized products. However, he is also scruple about our products. Then, under his suggestion, I send some examples of our popular nano sponges to him. Samples sent to him received from this Singapore client praise. Later, he sent an email to me to express how excited he is. At that time, happiness arises spontaneously after hearing his approvals about our products. It is so lucky to contacting with Thomas that we make a deal on the day he received the sample.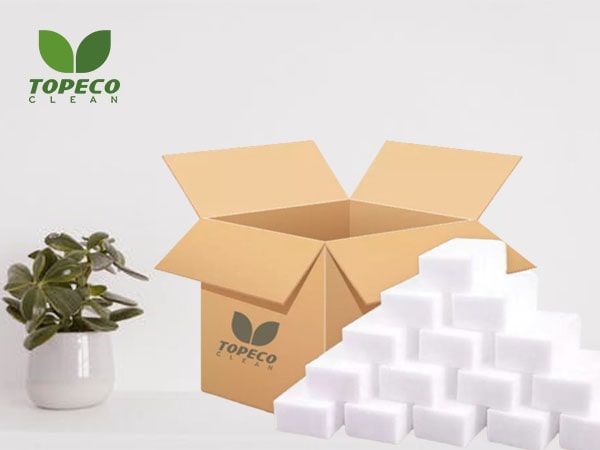 Process of Our Negotiation
Due to his high level of nano sponge, and the many questions he asked I describe it in a very professional way. Last November, Thomas sent an email saying he wanted to buy four batches of sponges at the lowest price. In fact that we promised the lowest price for six lots. During the negotiation process, we collected a lot of prices offered by other companies and compared our prices with those offered by other companies. We took him to visit our factory and our company, during which we kept popularizing the advantages of our products to him. And , we guarantee that the price we offered lower than any manufacturer offered. Besides , we also recommended he check the market personally.
After that, Thomas didn't contact us for three days during his personal investigation, and I thought he wouldn't work with us, but finally he was impressed by our sincere service and products' quality. Then we took the drafted contract to him, and after he read it, we drafted a formal contract. In the end, we reached the signing of the contract.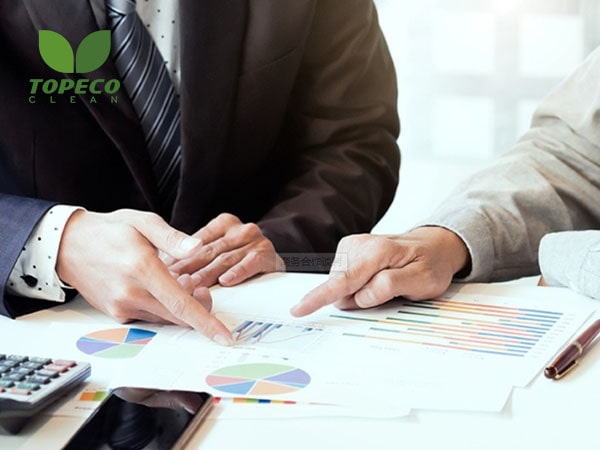 Customer Feedback and Praise
After signing the contract he told us about his high standards for shipping. He was worried that the sponge would be damaged, watered and soiled during the packing process. After knowing that, we promptly communicated with the manufacturer about the customer's requirements. Also with Thomas through several video conferences. We sent him the video and photos of the whole process of product packaging and boxing in time. Real-time follow-up on product shipping. Originally it was 21 days to complete the production and shipping. We completed the whole process in 16 days.
Thomas sent a long letter of thanks after he received the product back home. In the letter he expressed his approval of our company. He said that topeco clean is one of the most trustworthy companies he has worked with. All nano sponge with excellent sponge he received neither damaged nor missing. The first time he visited our company in China, he said he had a good feeling about China because of the sincerity of Topeco Clean.
Why the Clients from Singapore Work Well with Us?
Magic Sponge Singapore-Guaranteed Product Quality
Comments received from all over the world mainly approve our first quality, sincere service, guaranteed transportation.Therefore, Topeco Clean built trust among customers. Besides, the magic sponge of Topeco Clean approved testing by the international inspection organization SGS. SGS Group is the leading inspection, certification, testing, and certification company in the world, recognized as a benchmark for quality and integrity.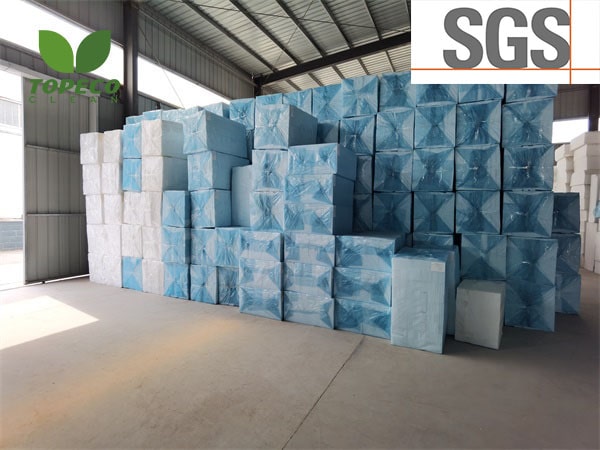 Magic Sponge Singapore-Product Diversification
Nano sponge in Topeco Clean can be designed into many styles. Nnao sponge with PU, nano sponge with scouring pad, nano sponge with non-woven fiber extended from signal nano sponge attracting many people. Signal nano sponge in gray, white, and pink also popular among the masses. We supply different shapes with variety of colors. What's more, depending on the multiple colors of compound material, the composite nano sponge can be designed into diverse colors. For example, combining with scouring pad in blue or yellow into many shapes, composite nano sponge design into many colors you like in the market. The density of nano sponge in Topeco Clean enjoys superior reputation in the world. We assure that all designs aim to meet people's needs.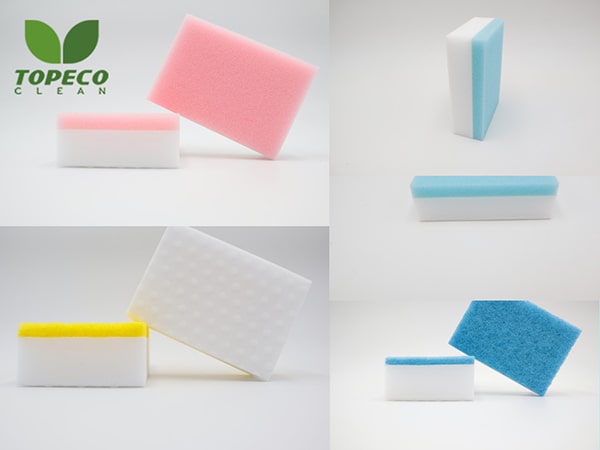 Magic Sponge Singapore-Professional Team
Colleagues in Topeco Clean have been well trained. Including how to communicate with customers. How to handle thorny problem at emergency. And all professional information about our products should be understood perfectly. After training , with the purpose of checking whether they digest or not topeco clean will assess every trainers through Key Performance Indicator. Favourable team work not only produces better benefits for company but also gets thrust from our customers. So there is no doubt that we provide non professional services to you.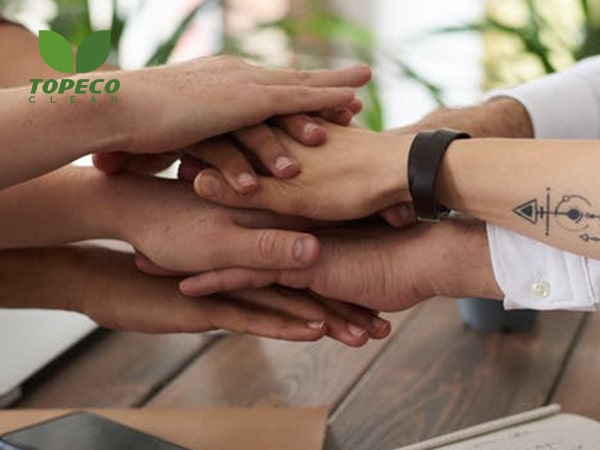 Magic Sponge Singapore-Safe Transportation
The part of transportation is worrisome in that long-term transportation is inevitably faulty. However, there is no mistake during this process. Because optimal plans and solutions we offered to clients all received well feedback online or offline. This client, Thomas, comes from Singapore who gave us high comments on transportation. The reason can be summarized as follows.
First , we update shipping routes in real time. Before arranging delivery, we check the international weather everyday in order to select best time. If there have any needs about the transportation that clients made, we will try our best to handle and give best plans.
Second, we have been dealing with transportation companies for many years and have established long-term relationships. So our company can get the lowest discount in terms of shipping cost. I think this part appeals our clients mostly.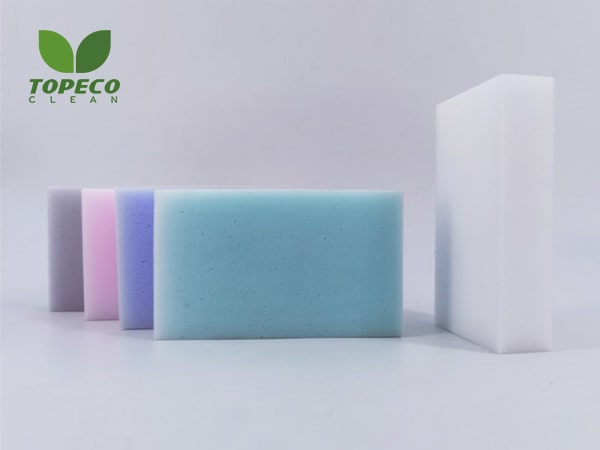 Magic Sponge Singapore-Close Customized Service
The products from Topeco Clean design into many styles as clients need and like. Apart from those styles like composite nano sponges with different colors and shapes in our store. Customized nano magic sponge process into many types also become popular in the market. For example, if white signal nano sponge can not meet your needs, we will produce nano sponge with scouring pad , nano sponge with PU, nano sponge with non-woven fibers. The shapes like like circle, octagonal, hexagonal, small waist, flower, S shape, and wave all extend from high density nano sponge, all elements can design into composite nano sponge as you needed.