Are you recommended to use a magic sponge by your friends when you are in trouble to tackle household cleaning in daily life? If yes, those friends might be so nice to you. A magic eraser has been discovered as a cleaning tool in recent years. After that, its powerful cleaning effect sponge gained nationwide favor over ordinary and traditional cleaning sponges. Now, let's together explore the profound mystery behind the magic sponges eraser.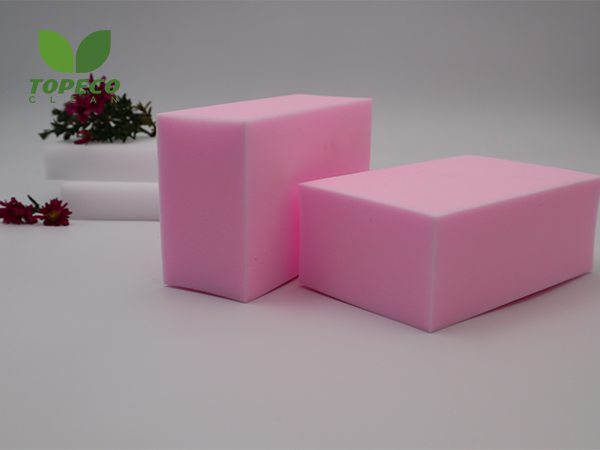 Nano Magic Cleaning Sponges
When it comes to the magic sponges, what messages come to your mind? Like a pencil eraser? Practical? YES. Magic sponges extend into many names such as magic eraser, magic cleaning sponge, magic erase sponge, and so on. If you search the sponge on google, amazon, or other sales platforms, you can find exactly the product you want whether which name you choose on the search box.
Actually, melamine foam, the main material made from a magic sponge, is the biggest secret behind it. Melamine foam? I believe someone maybe is now full of confusion and doubts. Melamine foam is a foam-like material consisting of a melamine-formaldehyde condensate. It is the active component of a number of abrasive cleaner sponges. The open-cell foam is microporous and its polymeric substance is very hard so that when used for cleaning it works like extremely fine sandpaper, getting into tiny grooves and pits in the object being cleaned.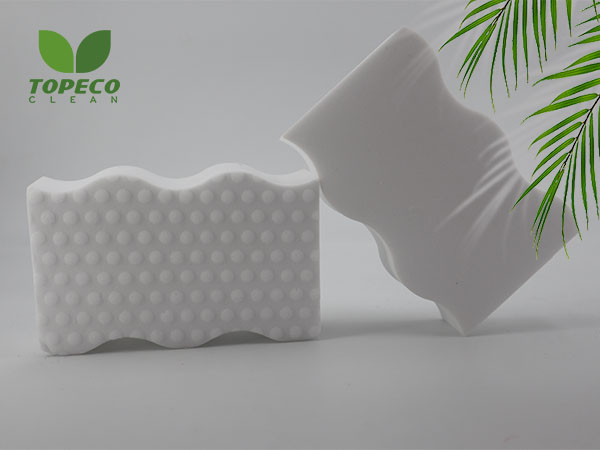 Safe to Use, Easy to Use
Non-toxic, harmless, light, and cheap, are features of magic sponges that are approved by people. Many people buy it in that magic sponges internal ingredients are safe. Purely physical decontamination and no adding harmful chemical materials tell us why the masses chose it to replace the ordinary cleaning sponge.
You've probably enlisted the help of a magic eraser at some point or another as against scuffs or stubbornness on your white living room walls or grime. Stains on the kitchen tile, tea scale inside transparent glass water cup, dirt on the shoes, etc., the magic sponges can tackle those for you easily. That versatility is part of the "magic" in these foam sponges. You can use a magic eraser almost anywhere in your home without worrying that it will be too abrasive or damaging.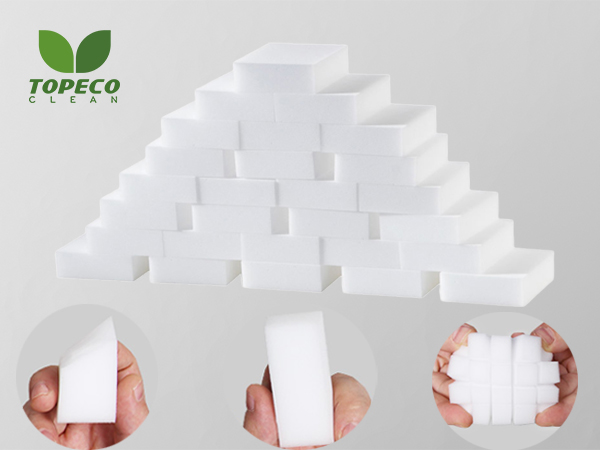 Using It Will Make You Crazy
When I first time use the magic eraser, it drives me to love it deeply. I just simply couldn't stop because it can cure my obsession. Truth be told, on that day I first got the magic sponges. I used it to clean dog hair on my couch, clean my white shoes, clean the faucet, sink, and tea cup, to clean stuff that I want to wipe. It was so crazy that once you wipe, the stains will be removed soon. During cleaning time, the white nano magic sponges save me so much time and cuts my spending on cleaners. In fact, the cleaning process is so easy. Dampen it, wipe stains, and wash it over.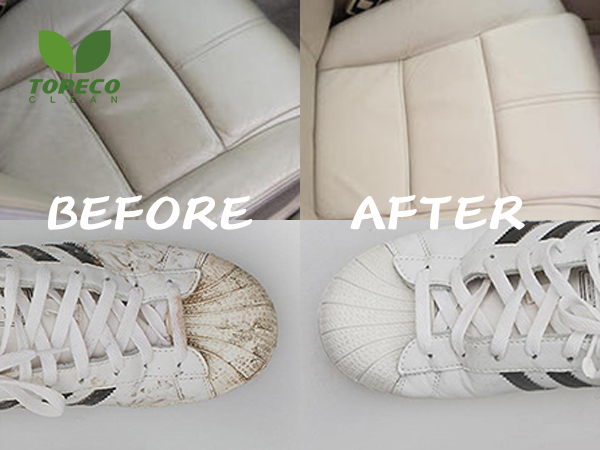 Where to Buy?
Mr. Topeco has manufactured nano sponges in the household cleaning market for 20 years. We support premium quality nano cleaning erasers, technical support, lower prices, and customize services. The magic sponge here is so cheap that you can buy a box just for $ 15, Besides, a piece of magic eraser just in $0.03. If you have sample requirements, we also can send free samples for you. We are glad to serve as you like. Click add to cart to see why our raving fans are choosing Topeco Clean!