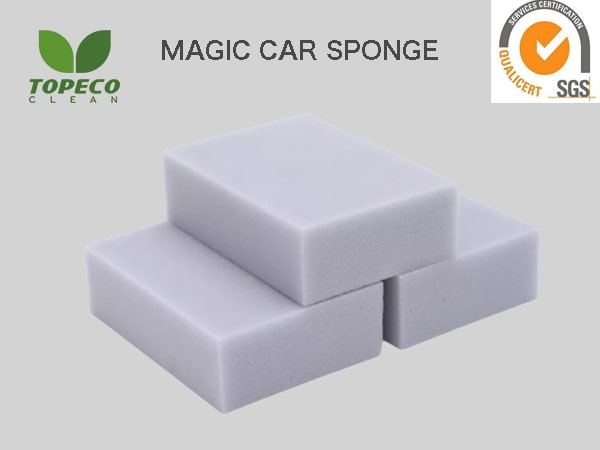 The magic car sponge is also a new cleaning product discovered in the past few years. Its relatively excellent cleaning ability has enabled it to grow rapidly around the world. Now, do you curious about its magical cleaning power on car? I believe that may greatly shocked
Does Magic Car Sponges Work?
Yes. The magic car sponges may be a new type of cleaning product, cleaning just alone, is the best cleaning tool for car. Magic car sponge is also known as nano sponge, a recently more popular cleaning product. It can be used in a physical way to remove stains or grout. It is made of melamine foam. The magic car sponge internal capillary is a porous structure, of course, also automatically adsorbed object surface stains. It is because of its strong cleaning ability, there are many car wash beauty stores will go to use it on the compartment multiple cleaning.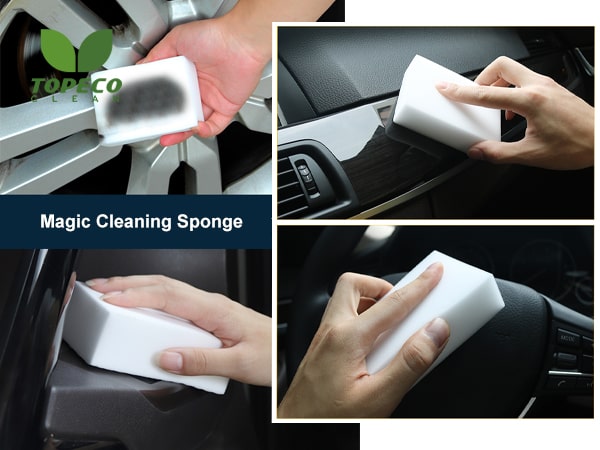 Is The Magic Car Sponge Scratch Your Car?
It depends on what you're trying to clean. Although the magic car sponges can wipe the car shell, it is not recommended to use so. The main reason is that wiping the car shell with a magic nano sponge can damage the paint. The strong physical decontamination power of the magic car sponge may damage the paint layer in the friction contact with the paint. This is not because the sponge contains something corrosive, but its natural characteristics, like taking a hard sandpaper to rub the car shell.
Except not washing car shells, its strong cleaning power for car interior appeal to many people. Whether the glass in the car or the parts in the car, magic car sponges can easily fix it. Wipe the car suitable for high-density sponge, reduce wear and tear more durable. The cleaning products in Topeco clean may be your option when choosing. This links may provide some additional thoughts for those interested.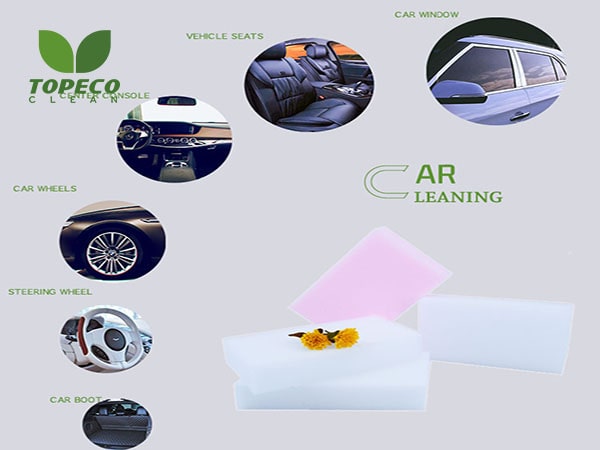 What Can Magic Car Sponge Do For Your Car?
Magic car sponge is truly a miraculous cleaning tool on the car, cheap and excellent cleaning functions make stains removal work easy. It can make car interior cleaning easy and safe, saving car from the mess. Magic eraser on car is an best option for cleaning, but not any surfaces suit well. So what can magic car sponges do for you?
Car window. Smooth surfaces like glass and windshields are unlikely to be scuffed by magic car sponges. Leaving no trace, magic car sponge is the way to get rid of stubborn dirt, debris, or white lines on the glass, easily.
Seating cleaning. Wet the seat with water, use the magic car sponges wipe on more time. You will find dirt absorbed on the white magic sponge visible. The whole cleaning process is easy and fast, with no need for any complicated tools or cleaners, or detergents. After cleaning, it is recommended that you apply the above leather conditioner to the surface of the leather, which will make your seat leather shine like new and prolong the use of the leather.
Steering wheel cleaning. It is the same as a cleaning seat. In addition, the magic sponge block can be cut into small pieces. For cleaning dead corners, the small one suits you well.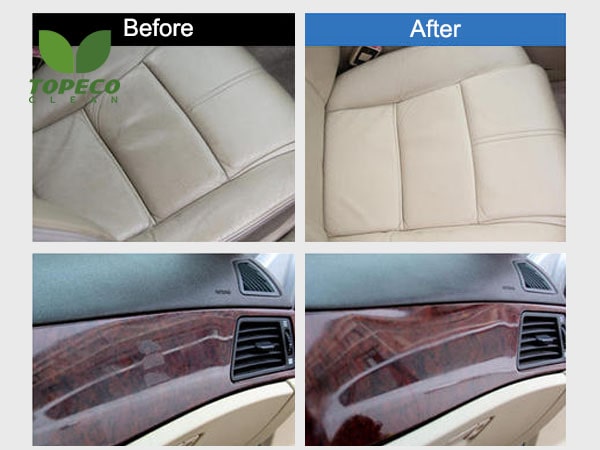 What Should Pay Attention To When Using Magic Car Sponge?
Magic car sponge works best when used to clean small stains and scuffs in your car interior.
1.Putting it in a wet situation can reduce its abrasiveness.
2.When cleaning to maintain the same direction, avoid repeatedly wiping to produce scratches.
3.Because the magic car sponges adsorption ability is very strong, easy to lose color or stained leather products are best first in an inconspicuous place to try to wipe.
4.Wear gloves when facing a long period of cleaning work. The magic car is soft but with abrasiveness. It will more or less damage your skin.
5.Before using it on surfaces in your car, please do spot testing on an invisible place to check if there is any damage after repeatedly wiping.
Topeco clean magic car sponges can do all the cleaning work in our daily life. If any problems, please contact us! We will appreciate to it so much.