Magic eraser on leather? Have you ever heard that using magic eraser on leather? Whether yes or no, the fact that magic eraser really works on leather just like a magic show is can not image and suspicious. It's cleaning effect on cleaning shoes,sofas,luggage and other leather accessories shows online attract us most. Multifunctional magic eraser on leather also shows its excellent cleaning power on shift knobs, leather emergency brake handles, leather steering wheels.
Best Magic Eraser On Leather Car Seats
Car is a necessary vehicle in our daily life. We use it frequently. There are may many people ride in the car, pets and kids rest in the car. So, car care may be a important doing list you should pay more attention to. How to clean car leather seat without damage it may confuse you a lot. Today I will show you the magic erasers on leather car seats.
Unlike ordinary cloth and sponge, the magic erasers on leather car seats is cheap and effective. If you feel disappointed with the results of other leather car products before, i can sure that topeco clean magic eraser leather can be trust long. The special using feelings lie in its strong cleaning effect on everything.
For cleaning car seats, just need one topeco clean magic sponge. Why? Cause it clean just with water alone, no need any detergent or cleaners. Material inside the magic erasers on leather will automatically absorb stubborn stains and grout. This cleaning process belong physical decontamination, without chemical additive. Stubborn stains like footprints, drink stains, scale, all can be fix as new by a magic eraser on leather.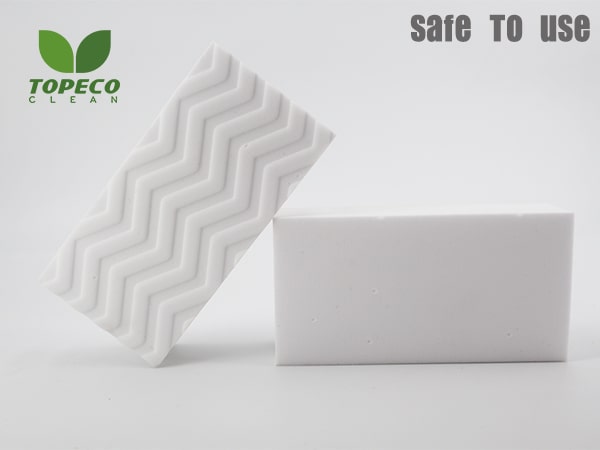 How To Use Magic Eraser On Leather?
Before starting, preparing something what you need is important. The cleaning tools you need prepare like microfiber cloth,vacuum cleaner,magic eraser. Here is the steps, hope can help you.
1.Use a vacuum cleaner or microfiber cloth to remove any dust and debris that may be on your car seats.
2.Wet your magic eraser just with water or dampen it under faucet.
3.Do a spot test if it's your first time using a magic eraser on your cars' leather. Find an inconspicuous place to test it just in case there's something unique about the leather of your car interior. You can cut the sponge or DIY it into mall piece to save cleaning dead corners.
4.To avoid unnecessary damage or hurting. Using the nano sponge on leather slowly and with very gentle pressure is the key point.
5.Start to cleaning with the magic eraser, wipe stains located with the same direction.
6.Dry the leather with a microfiber cloth after cleaning each section.
7.Repeat until your leather looks as good as new. Then you can wash up sponge for next cleaning.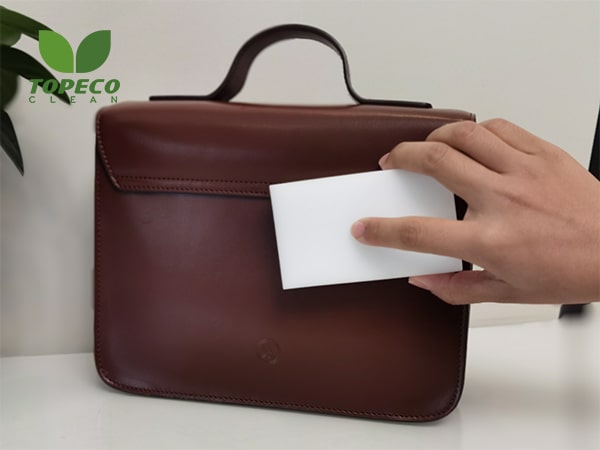 Warnings When You Using Magic Erasers On Leather?
Although magic erasers on leather can fix almost every surfaces, there are some warning still need pay attention to.
1.Magic erasers on leather products should be careful not to repeatedly scrub with excessive force to avoid harm to the leather.
2.Bleach or hot water disinfection may cause the cleaning sponge to turn yellow and metamorphose or be damaged.
3.Scrubbing with a magic melamine sponge to pay attention to the strength of the control, as far as possible on the plane scrubbing. Because the bumpy appearance or too hard scrubbing may lead to sponge rubbing fracture.