Have you ever think of using the magic eraser for fish tank? If not, this magical usage will bring you more surprises a lot. Many people may not consider magic eraser cleaning can apply this application.
Is Magic Eraser For Fish Tank Safe To Fishes?
If you like to keep fish, you will probably face the problem of cleaning the fish tank. The glass fish tank is very easy to adhere to the scale, dust, and dirt from the fish body, which is not easy to clean on a regular basis. Today we will teach you a simple method to remove the scale can not be simpler.
Since the topic of using magic eraser for fish tank becomes hot, query about that may become more intense. Is magic sponge uses safe? Is magic erasers for fish tank toxic for fish? The answer is easy. I can assured that magic eraser is non-toxic and safe for fishes. Why? The main reason lies in the raw material-melamine foam. Magic eraser for fish tank made of melamine foam, which is the popular ingredient in the household cleaning field. It is a natural and eco-friendly material. Melamine foam uses from aerospace industry to industrial field before been discovering as cleaning material. After it passed international quality recognition like SGS,MSDS,CRS, melamine then can be applied by suppliers and manufactures on a large scale. Topeco clean, as a china wholesaler and manufacturer, has specialized in household cleaning industry for more than 10 years. Mr,topeco is a trustworthy partner. So, no need to worried about whether magic erasers for fish tank, safe to use for sure.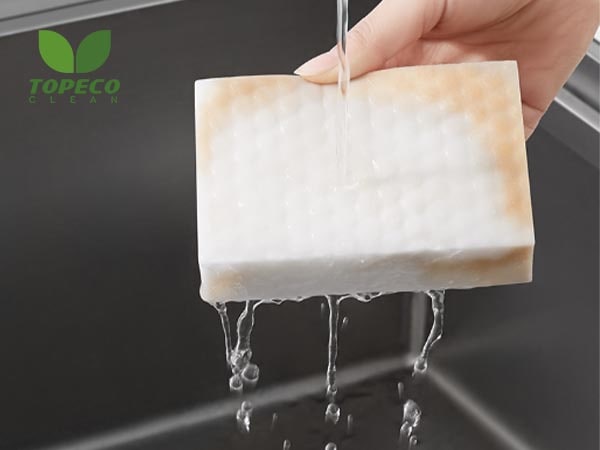 Can You Use Magic Erasers For Fish Tank Interior?
Magic erasers for fish tank can be applied inside of the glass fish tank. Topeco clean magic sponge will not scratch its surface. For small scale fish tank, magic sponge eraser is the best way to clean. as we all know, magic cleaning eraser is of excellent cleaning power and eco-friendly. You can directly hold the sponge to wipe the surface of the fish tank interior. High quality or high density magic sponge will not wear away easily, which can reduce the harm for fish's health. For lager fish tank, you can use the magic sponge brush. No matter which brands, its cleaning effect is same as the magic nano sponge. Internal scale or alga or fish manure, magic eraser for fish tank can fix those messes.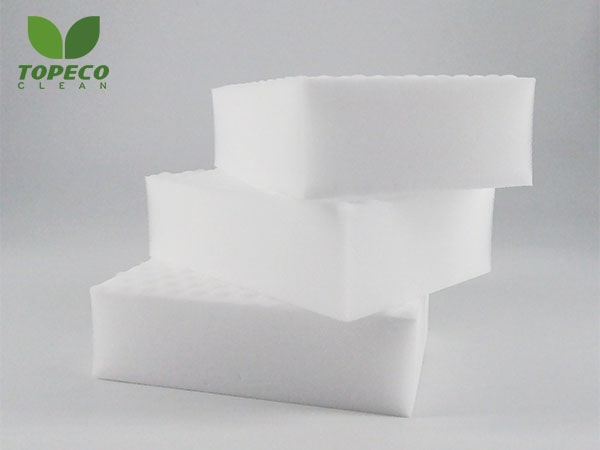 How To Use Magic Eraser For Fish Tank?
Take away the large particles of debris. Or pour out the water out of the fish tank, this step is suitable for large-scale fish tanks. The small one can be wiped directly by holding the sponge.
directly use the magic erasers for fish tank in dry, it will slowly be damp by the water. It is not different of the normal cleaning method. Formaldehyde-free magic erasers for fish tank after fully absorbing water squeeze out the water, keep slightly moist can.
Wipe the glass fish tank with formaldehyde-free nano sponge magic, the limescale will be clean.
In addition to the scale in the glass fish tank, magic sponge in topeco clean for tea cups, bathtubs and other objects on the surface of the scale, rust, tea stains also have a good cleaning effect. Formaldehyde-free nano sponge magic wipe a multi-purpose, many difficult to wipe the place with formaldehyde-free nano sponge magic wipe can be wiped away faster, safe and environmentally friendly and hygienic.