What Is The Magic Sponge?
Have you ever heard of a magic sponge in your life? Hearing this name you are curious why it is such a name. Magic sponge wipe itself will do magic? I think a lot of curious netizens see these few questions that must have resonated. Now, let's get to the bottom of it.
So, what is the magic sponge? The magic sponge is a king of household cleaning sponge in life, mainly made from melamine foam. High-density cleaning sponge, the product uses the mechanism of physical decontamination, relying on the nano-capillary porous structure inside the sponge. The process of wiping automatically adsorbs the old dirt on the surface of the material, like countless super-strong micro-vacuum cleaners at work. Dirt or stains can be easily removed with just water and no detergent or chemical cleaners. We love it in that melamine sponge eraser has a 99.9% natural antibacterial effect, and does not contain chemical cleaning agents. It is non-toxic and harmless, super effective, and does not hurt your hands and skin. The magic sponge eraser is an economical and environmentally friendly product. Who would not like the nanosponge as a "black technology" cleaning item?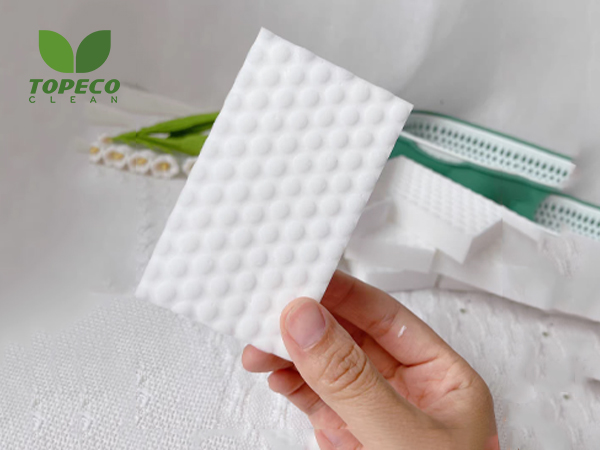 Magic Sponge Wholesale Price
How much do you think a magic sponge can cost for such an interesting product? In fact, his cost is very low, a piece is only about $0.3. Magic sponge wholesale is a popular way to cut spending. Because the more you buy, the cheaper the price of the product will be. The high-density sponge is only about $3 a box. A cheap price does not mean that the quality of the product is not good. On the contrary, the quality of the sponge only after you use it to understand what I wrote in this paragraph.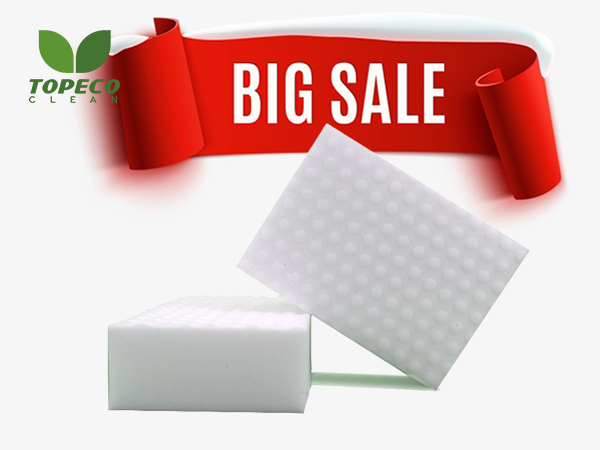 Example Are Available
We are committed to providing the best service to our customers. Multifunctional sponges are very popular in the market and people are buying them to try them out. You can see many brands in the market, and the products sold by each brand are actually very similar. So how to find a good quality sponge or you need to study it carefully. When choosing a sponge, test whether his toughness is over the top. The sponge with high density feels harder to the touch. Then check whether there are cracks on the side of the sponge.
Topeco clean provide all kind of magic sponge for your choosing, which might be a good option for you. What's more, we consider the situation of many first-time sponge buyers, our company provides free samples for your reference. You can ask for samples according to the size and density you want.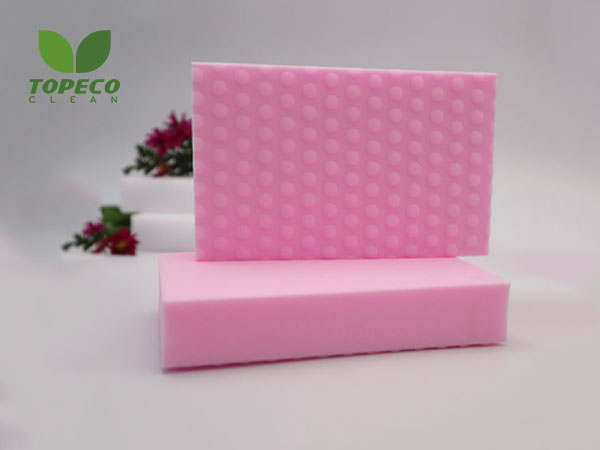 About Mr, Topeco
Henan Topeco Clean Import & Export Co., Ltd specializes in providing utility household cleaning products such as a magic sponge, cellulose sponge products, bamboo fiber cloth, and German cloth. Our factory has nearly 20 years of R&D in magic sponge cleaning products. The advanced technology and production lines allow us to provide high-quality magic sponges. Our cleaning sponges are very abundant, especially chemical-free magic cleaning sponges, including magic eraser sponge, nanosponge, melamine sponge, compressed magic sponge, magic sponge wall cleaner, and a magic sponge brush, compound magic sponge, magic sponge sheets, etc.
Topeco Clean insists on developing to acquire more eco-friendly products, such as premium nonwoven fabric, cellulose sponge, bamboo fiber towels, emery sponge, and so on. The hundreds of cleaning products greatly meet clients' one-stop shopping and shorten your purchasing time. With high productivity and ample storage space, we can accept and finish the orders in time at peak season. If any questions, contact us feel free.