Magic Cleaning Sponge – UK Clients
Every year, Topeco Clean exports customized magic cleaning sponge to the UK almost four times. After several business collaborations, we become friends with strangers. Once one customer told us that he really appreciate us. I asked for the reason. He said, ' of course, products are great, and you are very professional, especially the enthusiasm for your job deeply attracted me. ' What he said also actually touched us. It is the greatest happiness for us to receive customer recognition.
Advanced Production Line From Topeco Clean
Topeco Clean is committed to producing high-quality magic sponge to customer satisfaction and needs. When the UK client came to China for the first time in Sep. 2018, to reassure him, we took him to our factory. He was shocked when he looks at our professional automatic production line and large warehouse. He told us that it is surprised for him that the production line is as mature as he saw in Germany. But what he didn't tell us is more favorable prices we have.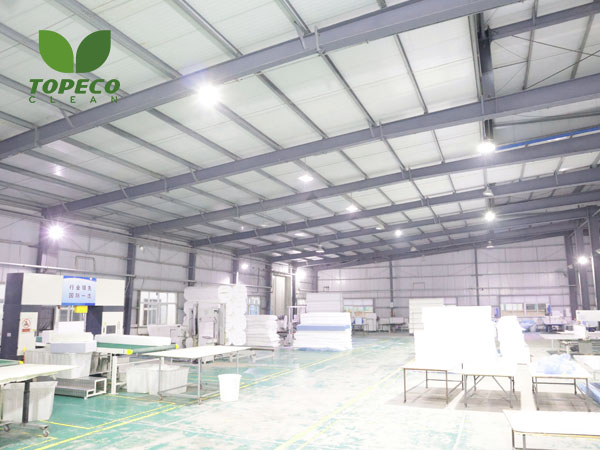 The Selection of Magic Cleaning Sponge For the UK Client
Next, we introduced our magic cleaning sponges to him in detail, including product classification, colors, size, composite materials, density, OEM services, and so on. Besides, we analyzed traits and design ideas of almost every type. The high-density magic sponge, 16kg/m3, is most salable no matter what price and durability. After careful thought, the most attractive to him is the white magic eraser sponge with size 10x7x3cm, curved edges, and 16kg/m3.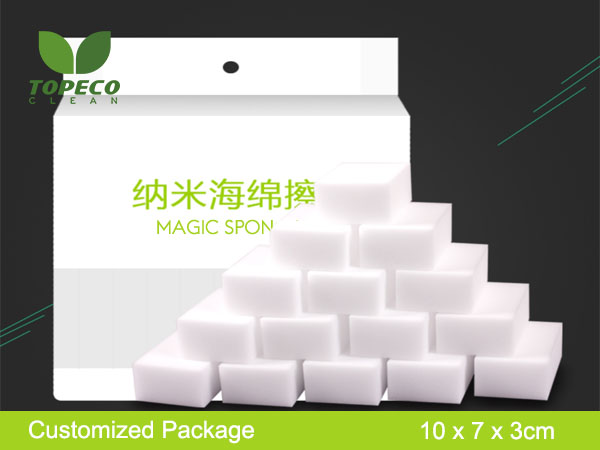 First Order of Magic Cleaning Sponge From the UK Client
Finally, he did decide to choose the kind of magic cleaning block sponge he liked. The first order of 5000bags, each bag with 20pieces, is signed successfully. Nothing good comes easily. The UK client needed to get the goods urgently. As the National day of China was quickly approaching, it was hard to accomplish this order. But as a mature magic sponge supplier, we tried our best to work out the offer on time and deliver the 20GP to Qingdao port directly.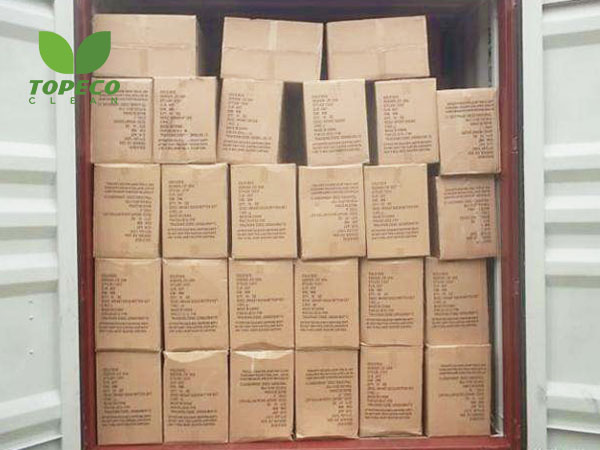 Long-term Cooperation Between Both of Us
Based on the first successful collaboration, we both obtained the trust of each other. On the following March, he found us again to open the second trade. Later we are more and more familiar. Some good reviews of our magic melamine sponge were given from the UK clients always give us. Besides, we also can learn so many new demands from them to develop products. We both would like to expand trades based on a win-win relationship.
Excellent Transportation For Trade of Magic Cleaning Sponge UK Order
Topeco Clean is located in Zhengzhou, a top transportation hub of China. It is easy to reach any port in China. Besides, Xinzheng International Airport is close to our factory. The unobstructed and cost-effective logistics really facilitated the business with UK clients. In addition to the magic cleaning sponge UK order, some EU customers turn to us for buying, the direct train offered big convenience.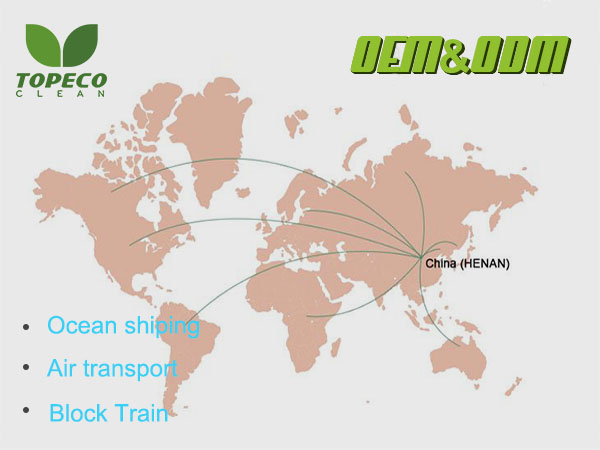 OEM Service of Topeco Clean Magic Cleaning Sponge
The principle of priority of Topeco Clean indicates that the customer's needs above all else. Various premium products and favorable prices are our most basic guarantee. Besides, like magic cleaning sponge UK orders, they expected a perfect and direct sales package. To be honest, that was different for us at that time. Current Topeco Clean is capable of accepting all kinds of customized packages, including LOGO, inner packing, outside packing, and sales packing.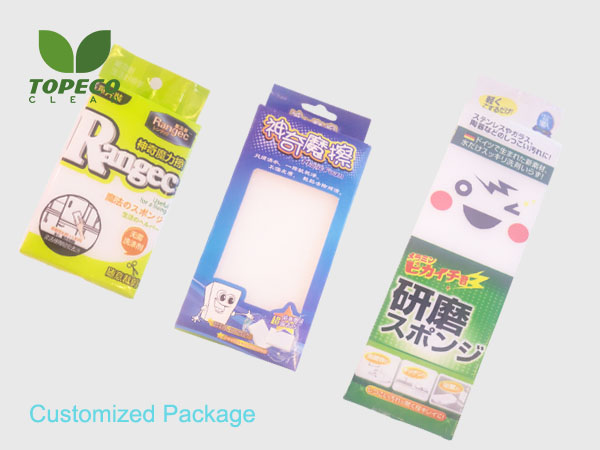 Free Samples Alleviating Client's Concerns
Not every client could come to China like the magic cleaning sponge UK order. So to address your concerns, we would like to provide free samples for you in advance. Once you are satisfied with our products, then we can open our pleasant cooperation.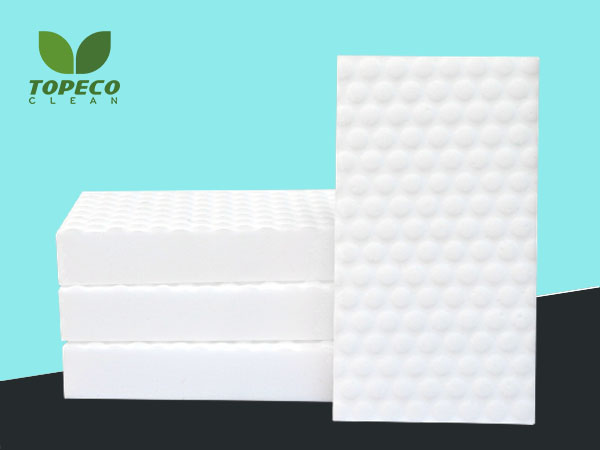 Professional Service Team
Topeco Clean has its professional and dynamic services team, with more than 20 salesmen and after-sales service. Before meeting you, we will receive the most detailed training. Hope to use the most concise way to introduce our products, which makes you understand easily. Besides, there will be a discussion every Monday to solve customer problems. In a word, our services will follow you all the time. As long as you need it, we will be there. Maybe that is the passion magic cleaning sponge UK client mentioned.