Have you ever tried a melamine sponge on your teeth? If you have been considering this, we must advise you to think twice. I have seen many challenges online like TikTok with using a nano sponge or melamine sponge sheet to clean and whiten their teeth. It is recommended that you do not do this. Magic is the best way to clean stains and grime around the house. Although the Topeco Clean magic sponge is of strong cleaning power and is eco-friendly, it is not a good way to clean your skin and teeth. Therefore, this is a dangerous trend that can cause unnecessary and irreparable damage or ruin.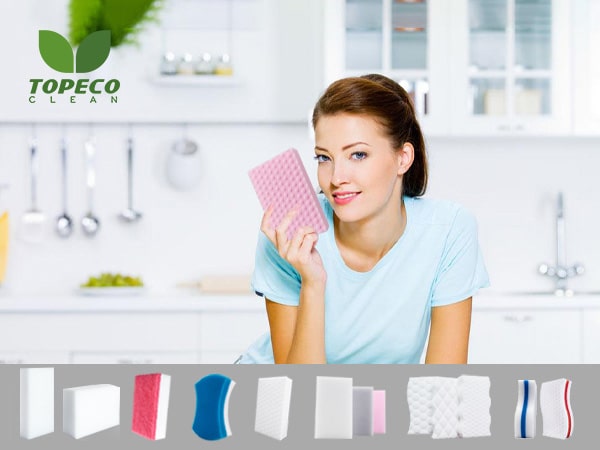 Melamine Sponge Is Safe To Use
Melamine sponge enters the daily life-long with strong cleaning power and is environment friendly. It is no exaggeration to say that the magic sponge blocks can handle almost every cleaning mess for us. Cleaning items from dirt on sneakers, and oil stains on the surface of the oven to water scale on the faucet to whole house cleaning. However, a lot of negative topics about the melamine sponge containing toxic inside cleaning household sponge. Through long detects, those bad discussions have been totally overturned. The magic eraser is made of melamine foam, which is the most popular material in the plastic industry. It is non-toxic that proven by many knowledgeable scientists online it is not released toxicity when used. However, this does not mean that it is practical or usable on our skin. Therefore, for safety reasons, it is best not to use it on the teeth.
Strong awareness of whether the magic sponge is good or not is good for our health in daily life. However, everything has its double, objective think will bring us to a gorgeous world. So please do not try these dangerous challenges for satisfying our curiosity.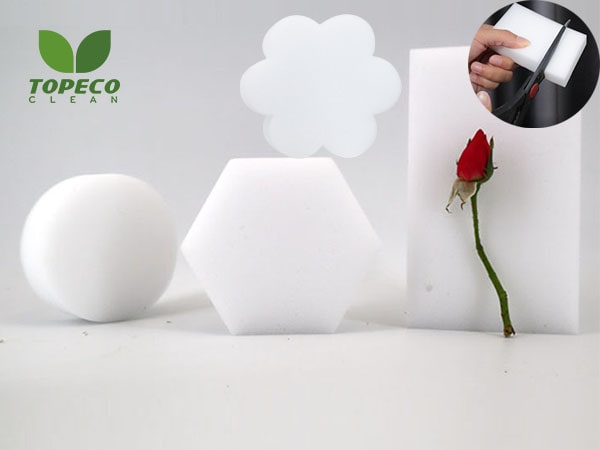 Positive But Not Recommend
This is also safe if you have tried sponge wiping your teeth. As long as the frequency of use is not too high, there is not much problem. According to scientists facts, If you want your teeth to be white or to grow cavities, it is helpful to keep brushing your teeth every day or to have them cleaned regularly. If undergoing orthodontic treatment happens to you, all the more reason you should not use the magic eraser on your teeth. The cleaning sponge is of abrasive feature, so it can more or less damage your braces. But we discourage you from even trying! It is important to take care of your teeth to avoid ruining them. There are many ways and methods to get your teeth clean and healthy, so just be patient with your precious smile.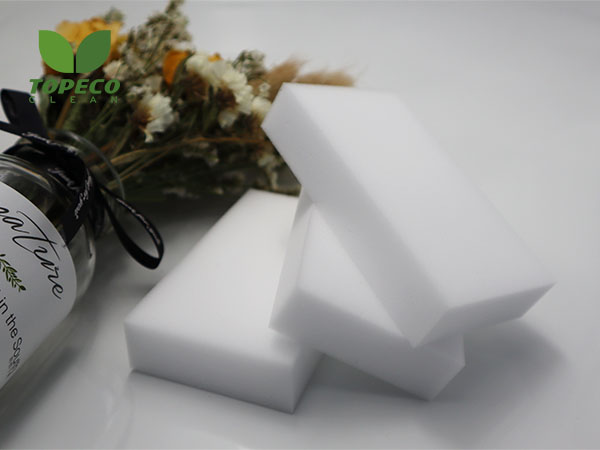 Except for Melamine Sponge On Teeth, What Can It Do For You
When it comes to the white magic sponge, people's impression of him always carries a magical statement. Frankly, it is true that magic sponges have magical power. It can show you amazing effects on cleaning work. The topeco clean magic eraser generic works best on wiping up an old and dirty sink and faucets, and removing water scale on tiles. For more deep production information you may want know, please feel free to contact us!